Dear Customers,
Thank you for your continued support and cooperation for BITMAIN in 2021!
On behalf of BITMAIN, "Thank You" for participating in the ANTMINER survey. Your valuable feedback and insights will be carefully studied. It will be essential to improve our future services to you.
We hope that these efforts will further increase your satisfaction with our services in the future. In addition to the feedback in the survey, we do welcome your comments on our services at any time. It is through open and frequent communications that we ensure we understand your needs and deliver quality services to you for our mutual successes.
Please kindly take a few minutes to fill out the following questionnaire. You can click the link or scan the QR code to open it: ANTMINER 2021 Customer Satisfaction Survey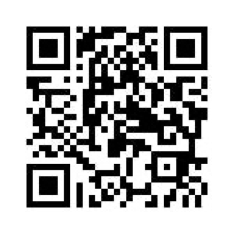 Thank you! We are looking forward to a successful
2022 with you.
*The first 200 valid applicants will receive a
US$ 100 ANTMINER coupon.
———————
Liked this article? Share it with others:







Follow Us for Latest News & Articles: