Share:

EUR/USD bears are in the market but bulls are showing up.
The bulls need to get above the 1.080s and trendline resistance. 
EUR/USD is attempting to correct the heavy selling that has taken place over the course of several days. EUR/USD is currently trading at 1.0766 and is down some 0.66%, traveling between a low of 1.0762 and 1.0848 the high. 
The Euro has been pressured by a firmer US Dollar that again enjoyed another round of solid economic data amid market optimism about a US debt ceiling deal to avert a potential default. Technically, however, the offer in EUR/USD is decelerating as the following charts will illustrate, raising prospects of a correction. With that being said, the bulls have their work cut out:
EUR/USD daily charts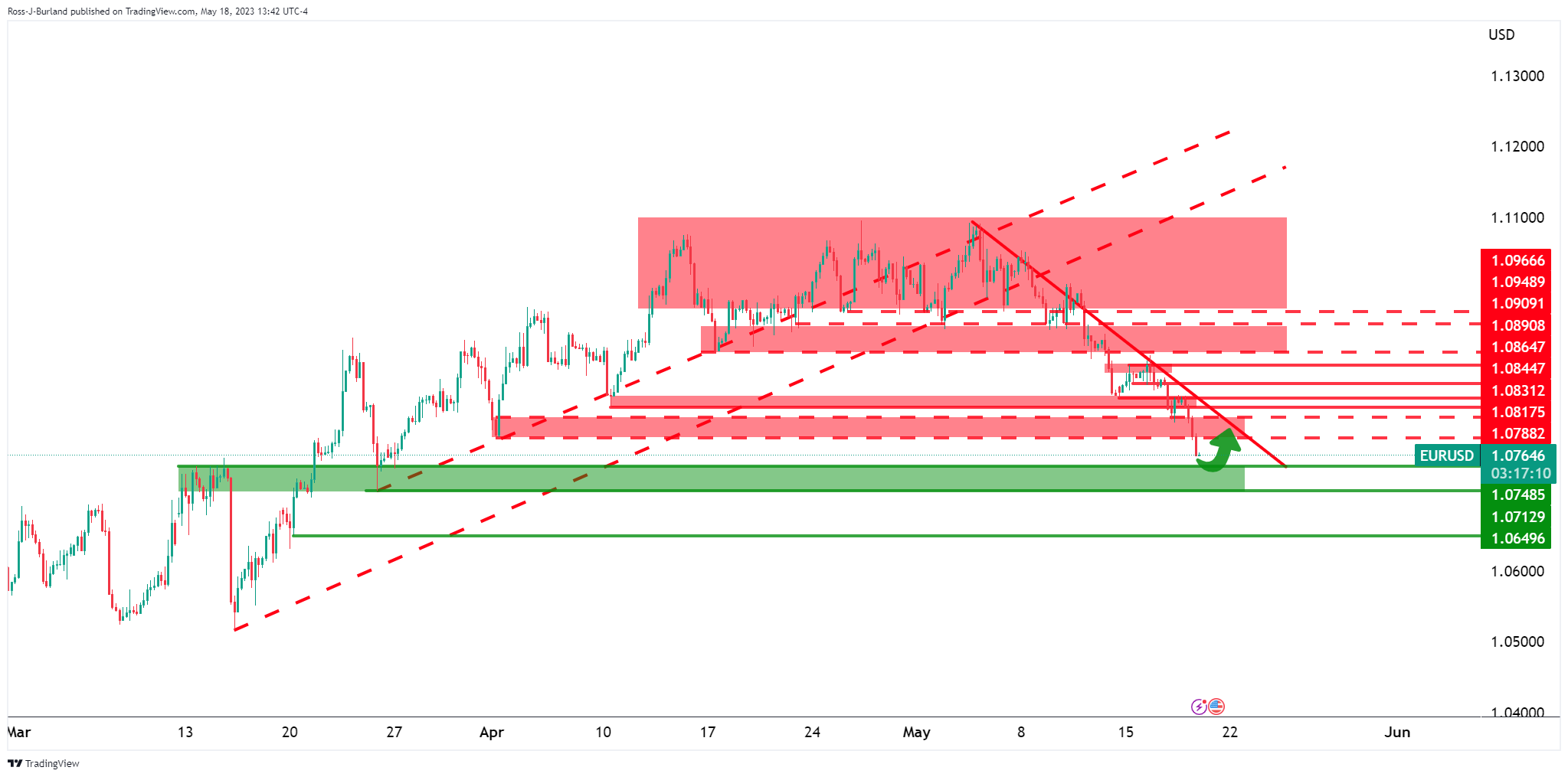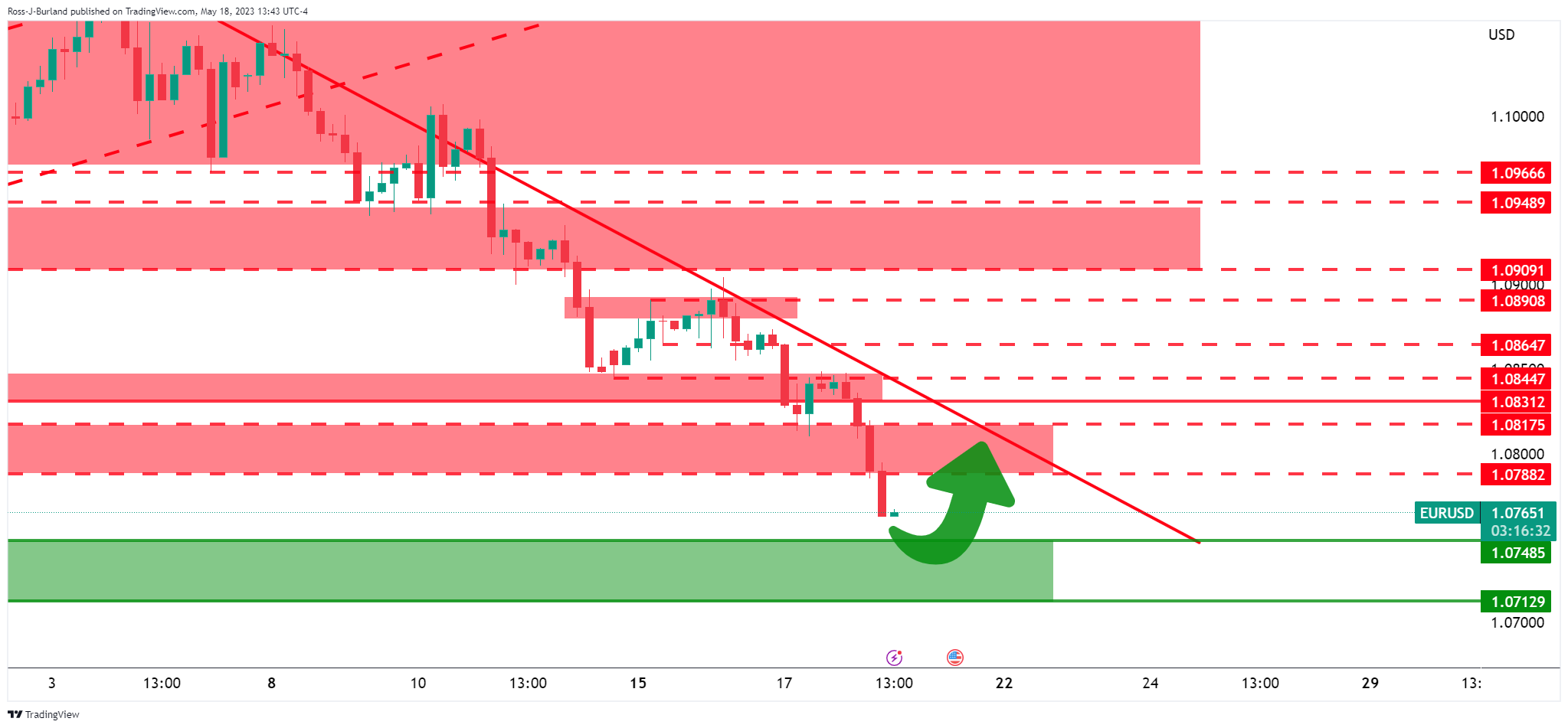 EUR/USD remains heavily offered and has broken the 1.0780s prior support. This gives way to prospects of a continuation to the potential support area between the 1.0750s and 1.0700
EUR/USD H4 chart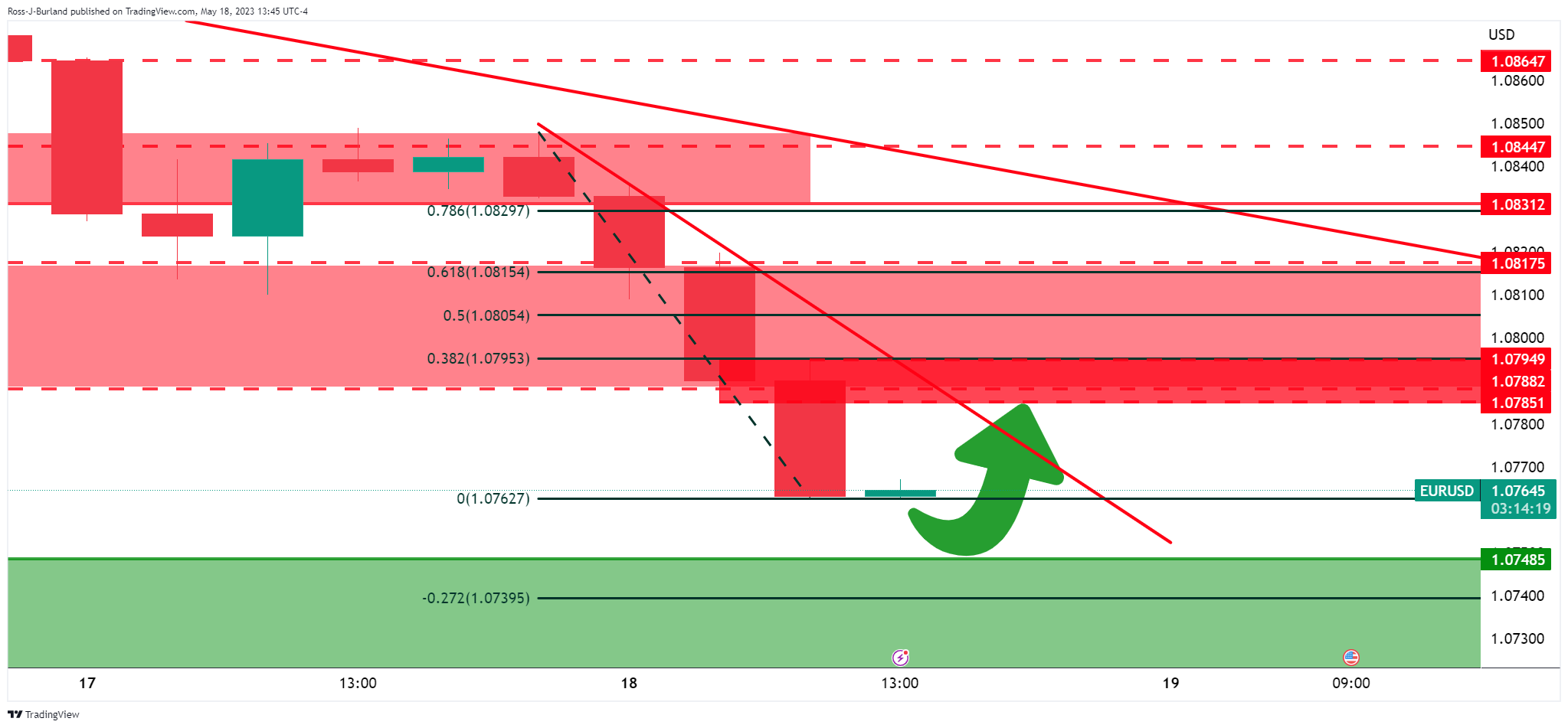 However, the bulls can start to monitor for signs of deceleration and a potential correction. The 4-hour trendline and horizontal resistance will be key in this regard. A failure to break above these will leave the bears in control. 
EUR/USD H1 charts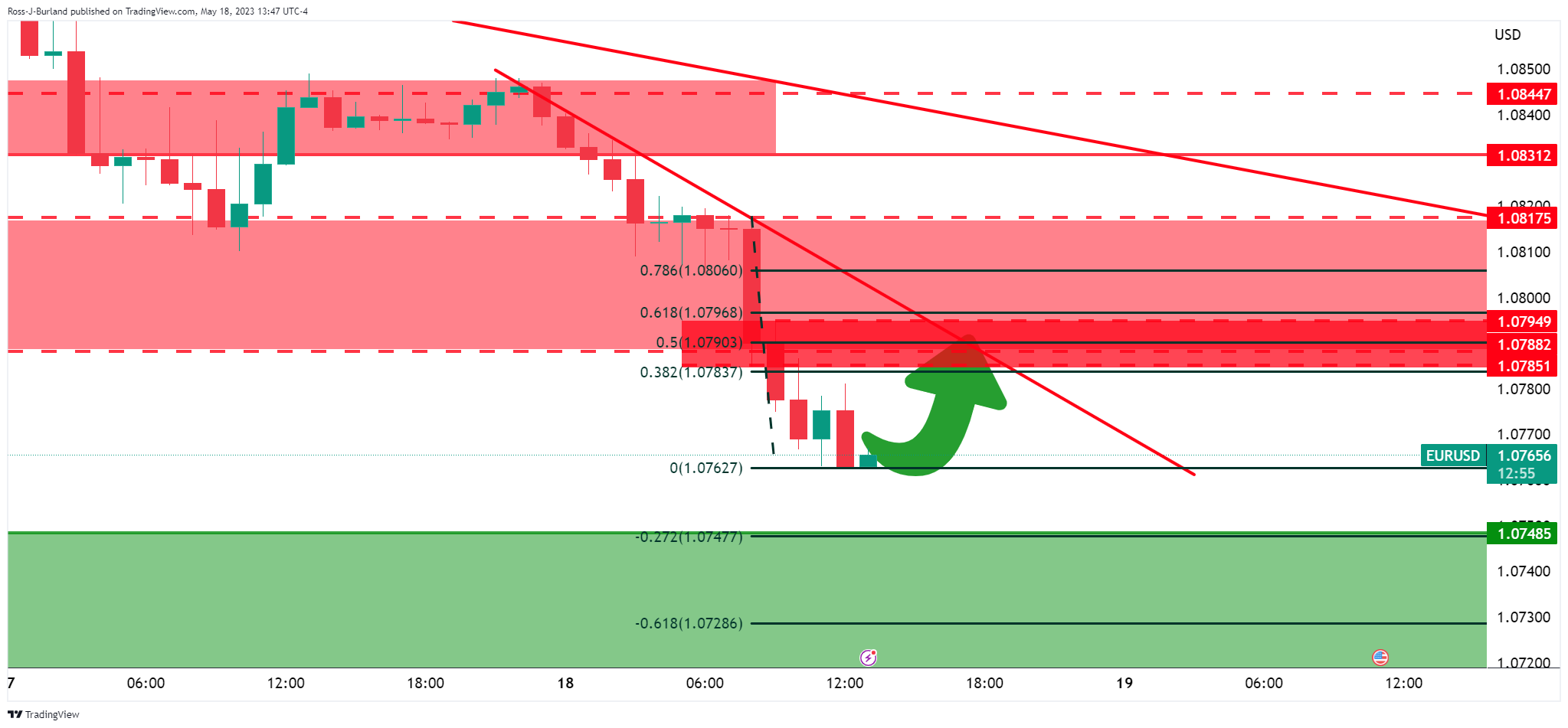 The hourly chart is also showing signs that the bears are not done yet although if the bulls commit, then there will be prospects of a move to test 1.0780s and 1.0790s and then 1.0800 and the 1.0820s.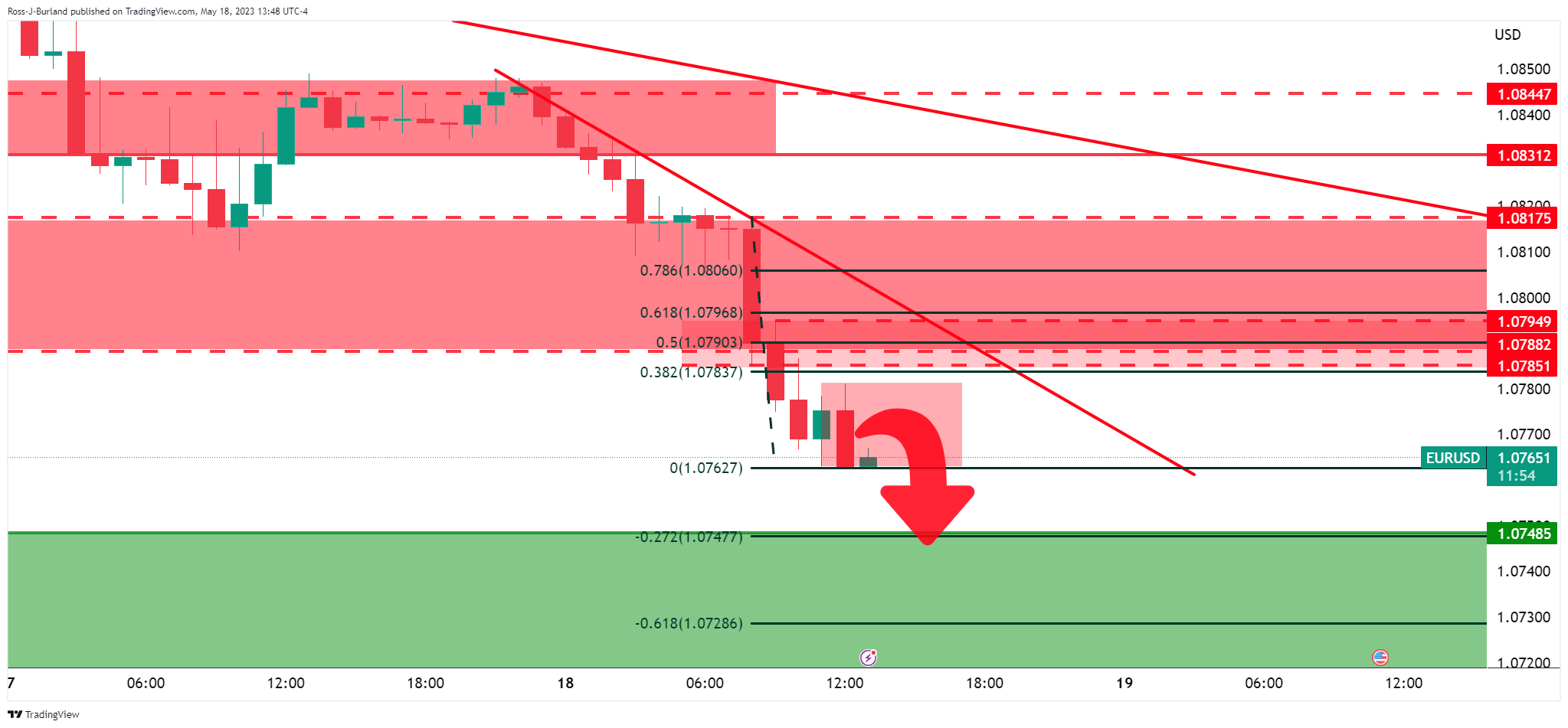 On the other hand, we could easily see a continuation from below the 1.0770s.