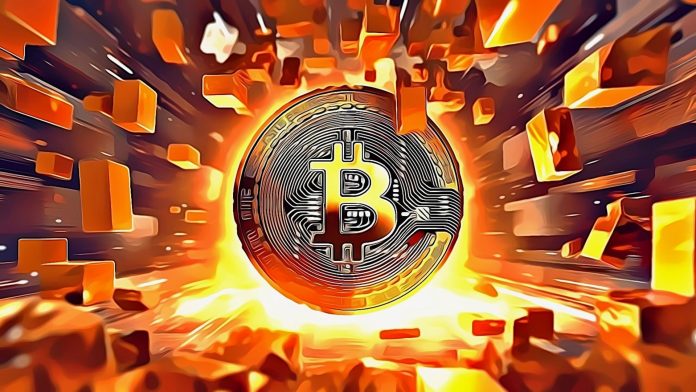 Bitcoin, the world's leading cryptocurrency, has once again made headlines as it reached a historic milestone. The number of addresses holding at least 1 Bitcoin (1+ coins) recently hit an all-time high (ATH) of 1,020,472. This achievement comes just days after the previous ATH of 1,020,442 was observed on 14th September 2023, showcasing the continued growth and adoption of this digital asset.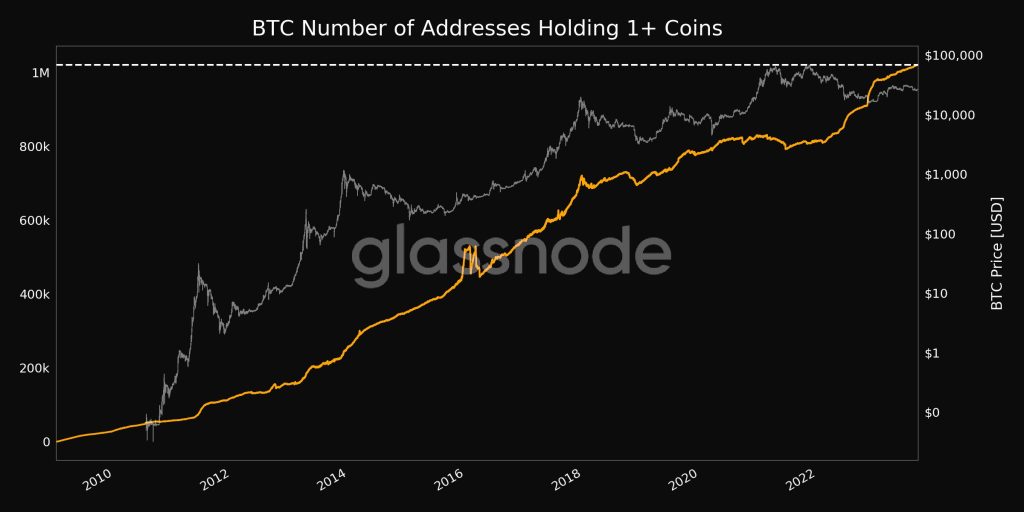 Interest And Participation Of Individual Investors
This surge in the number of addresses holding 1+ coins signifies several key aspects of the Bitcoin ecosystem. Firstly, it demonstrates the increasing interest and participation of individual investors. More people are recognizing the potential of Bitcoin as a store of value and a hedge against traditional financial uncertainties.
Reinforcing Bitcoin's Decentralization
Moreover, this milestone reinforces Bitcoin's decentralization. With over a million addresses holding 1 or more coins, the network becomes even more resilient against manipulation or concentration of wealth. Bitcoin's ethos of financial empowerment and inclusivity is further realized as more individuals hold a stake in the network.
Bitcoin's Long-Term Bullish Sentiment
The consistent growth in this metric also reflects the long-term bullish sentiment surrounding Bitcoin. Despite its volatility, Bitcoin has proven to be a resilient asset that has continued to attract investors. Institutional involvement, regulatory developments, and macroeconomic factors all play a role in this sustained interest.
Final Thoughts
Finally, Bitcoin's achievement of surpassing 1 million addresses holding 1 or more coins is a testament to its enduring appeal and growing adoption. It highlights Bitcoin's potential as a transformative financial instrument and underlines its decentralized nature. As the cryptocurrency space continues to evolve, Bitcoin remains at the forefront, setting new records and shaping the future of digital finance.
Disclosure: This is not trading or investment advice. Always do your research before buying any cryptocurrency or investing in any services.
Follow us on Twitter @nulltxnews to stay updated with the latest Crypto, NFT, AI, Cybersecurity, Distributed Computing, and Metaverse news!