On March 12, BITMAIN – the world's leading producer of cryptocurrency mining hardware held the 2022 Customer Overseas Experience Exchange Conference in Chengdu, China. The conference highlighted the multiple changes the digital currency mining industry has recently experienced and showcased the prospective future ahead through the continuous cooperation and partnership with BITMAIN, offering full-scale services and solutions to customers worldwide. Several speakers from BITMAIN came on stage and presented the company's strategy moving into the future.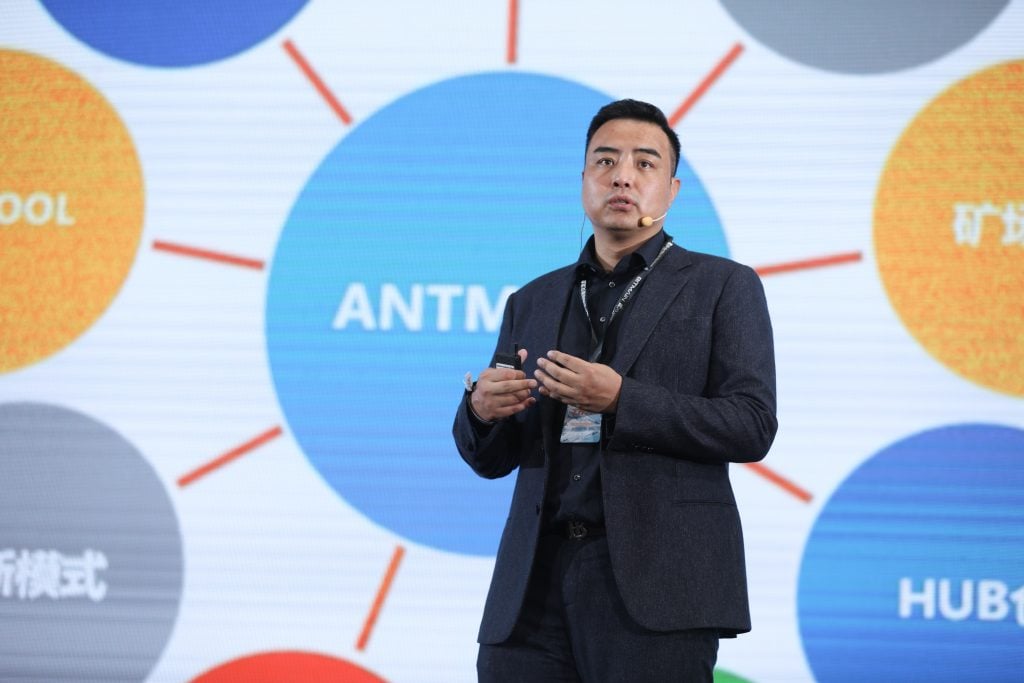 Clark Du, BITMAIN Mining Division
Vice President, opened the event, sharing his outlook on the current digital
currency mining industry. He maintains strong confidence in how mining will
continue to create new opportunities globally and how miners are on the correct
path moving into the future. 
Du explains how together with
BITMAIN, customers can be assured of the quality and services provided,
delivering the industry-best products to the market. "BITMAIN is a company with
a long industry experience and has a deep understanding of the market. BITMAIN
offers an all-around mining ecological platform to help miners grow", Du said.
Presently, nearly half of the mining capacity is in North America, over 20% in
Asia, less than 10% in Europe, and the rest between the Middle East, Southeast
Asia, and other places.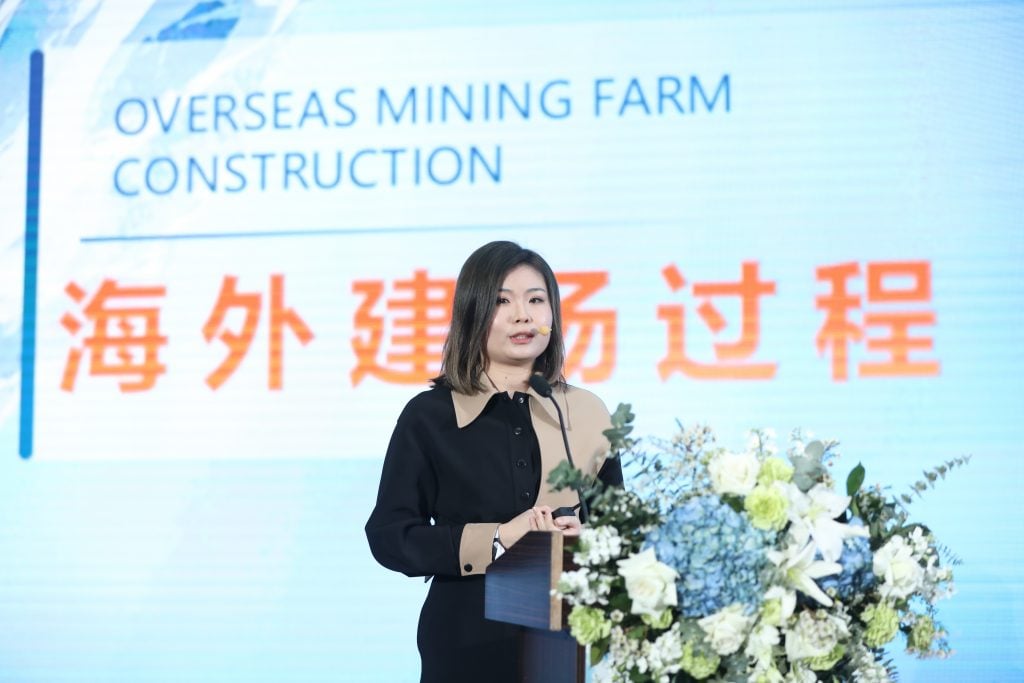 Next, Chloe Miao, Global Mining
Business Manager, went up on stage to talk about the development process of
data centers and company registration process in key regional areas. She shared
the process of how BITMAIN can assist customers in setting up data centers
providing expert knowledge, services, and recommendations. In addition, BITMAIN
can provide hosting brokerage services to help promote existing data centers
starting from the third quarter of 2022. "Partnering with BITMAIN, data center
owners can provide electricity price hosting, and BITMAIN can provide
low-priced mining machines", Miao said.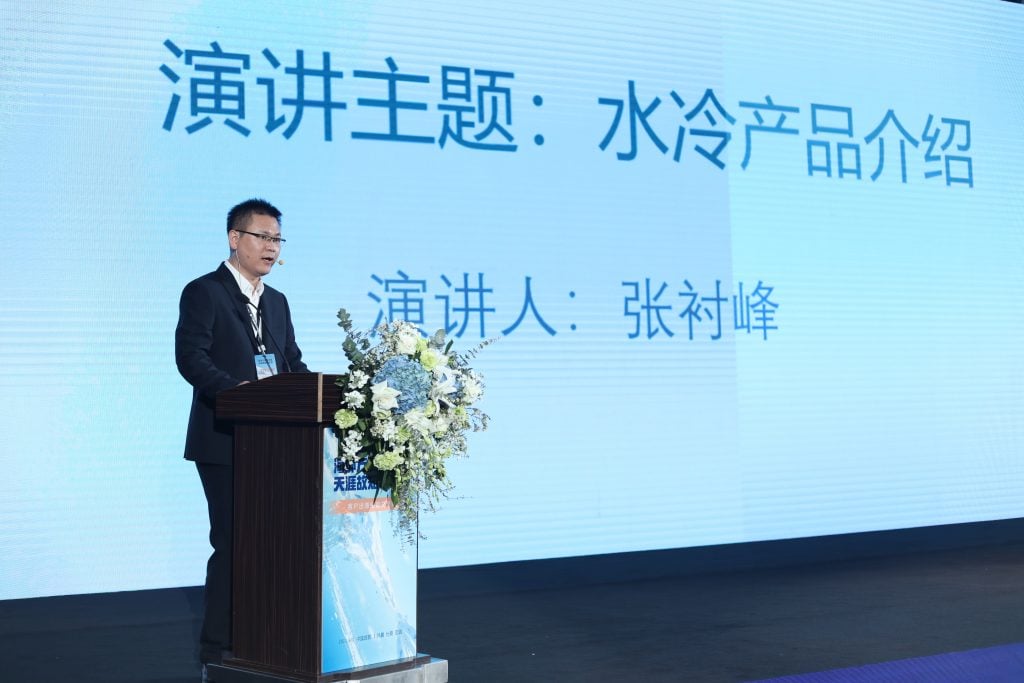 Zhang Chenfeng, BITMAIN Customer Manager, presented the latest hydro cooling products from BITMAIN, ANTMINER S19 Pro+ Hyd. and ANTSPACE HK3. He talked about the product development of hydro miners and containers over the years, emphasizing the technological advancements in hashrate, energy efficiency, and heat dissipation. Furthermore, Zhang mentions ANTSPACE HK3's adaptability to utilize various natural water sources for new mining locations. Several countries such as the USA, Dubai, Thailand, Norway, and Laos have begun to use the latest hydro cooling technologies. BITMAIN's hydro cooling products provide an all-in-one mining solution for continuous mining operations and scalability.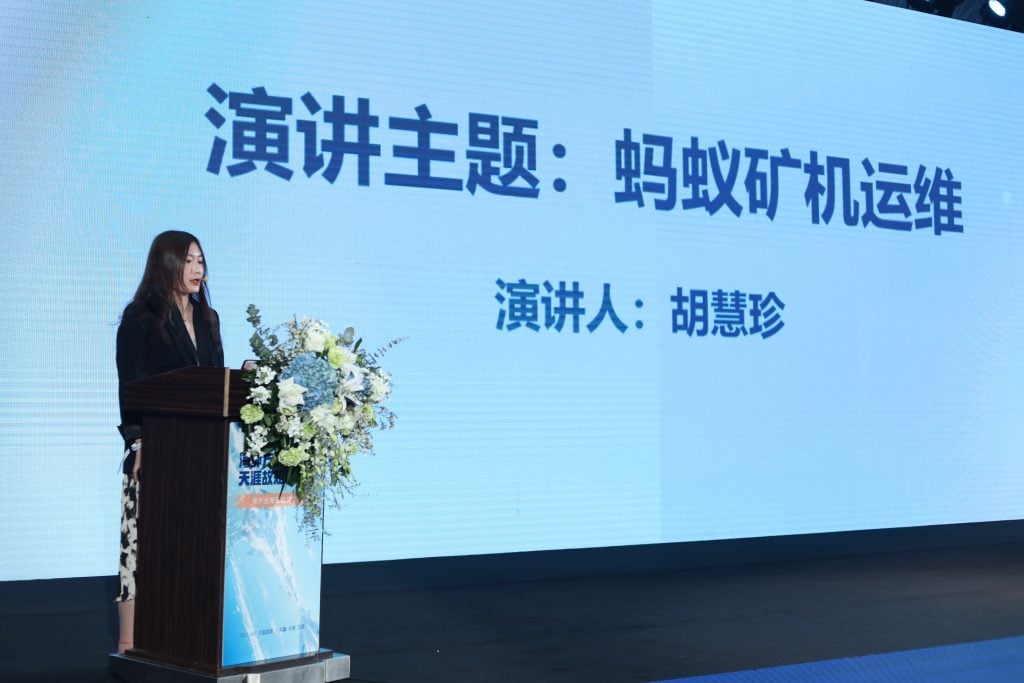 Jenny Hu, BITMAIN Training Manager, shared how the company provides a wide range of support and assurance solutions for ANTMINER products. BITMAIN provides 24/7 operation and maintenance teams, establishing continuous support. She then discussed ANTSENTRY, an intelligent operation, and maintenance software, which creates full-process operation and maintenance services for customers' data centers. As part of the training programs, she explained the operation and maintenance training. BITMAIN continues to build a good miner operation and maintenance environment, providing the strongest after-sales guarantee for ANTMINER servers.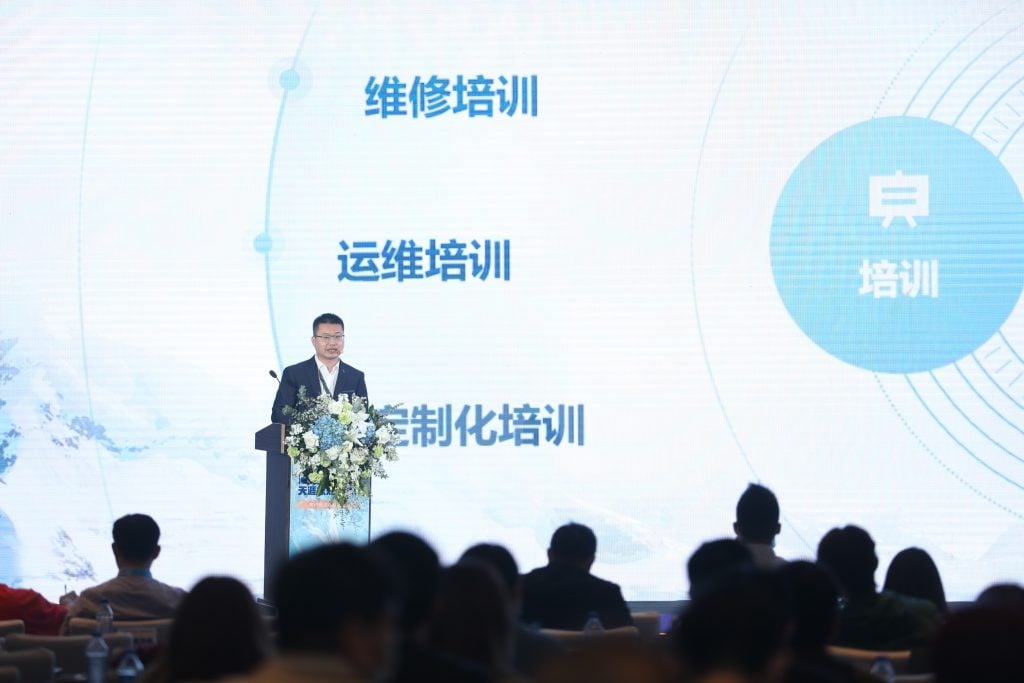 Finally, Wang Jianzhi,
Associate Director of Mining Operations, introduced the global after-sales
maintenance model, on-site maintenance, and consignment repair. BITMAIN built
official maintenance points in key mining regions to ensure efficiency and
quality of after-sales and maintenance in North America, the Middle East, Southeast
Asia, and other locations. In addition, Wang also shared the training and
technical on-site support services in after-sales maintenance, which can meet
the diverse needs of customers. "BITMAIN's after-sales maintenance service
always puts customer satisfaction first. The ultimate goal of all our work is
only one, that is, 100% customer satisfaction", Wang said.
BITMAIN continues to work
closely with its partners and customers to create a better digital world in
building Win-win Cooperation, Long-term Value, and Trustworthy Partnerships.
———————
Liked this article? Share it with others:







Follow Us for Latest News & Articles: