Share:

USD/CHF bulls are in the market with sights on a significant correction. 
The bulls need to get above the first hurdle as being the hourly resistances. 
USD/CHF is attempting to recover from the lows of 0.9108 with highs of 0.9135 in sight while being 0.14% up on the day so far. As illustrated in the following charts, the bulls have moved in but there could be some resistance that needs to give in order to see anything of the likes in a significant correction. 
USD/CHF H1 charts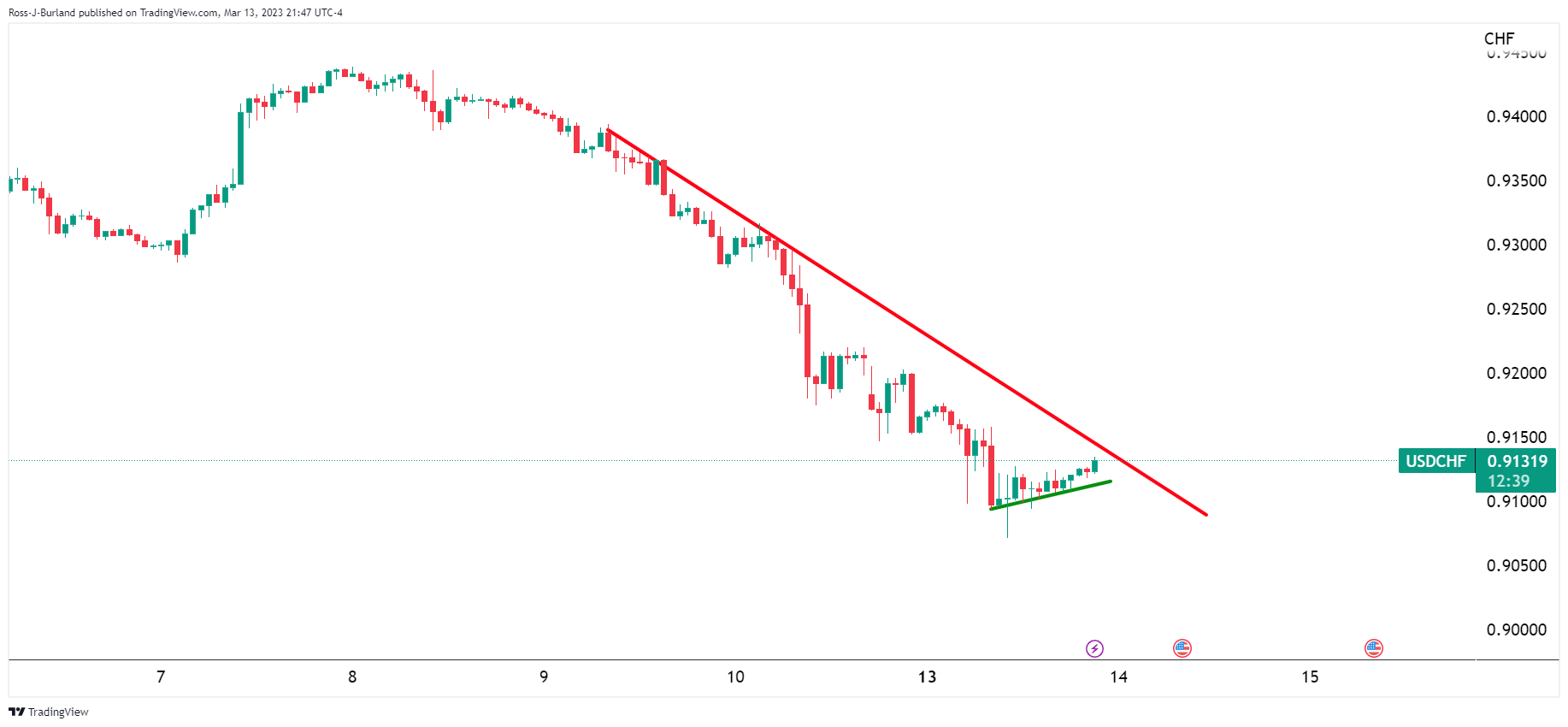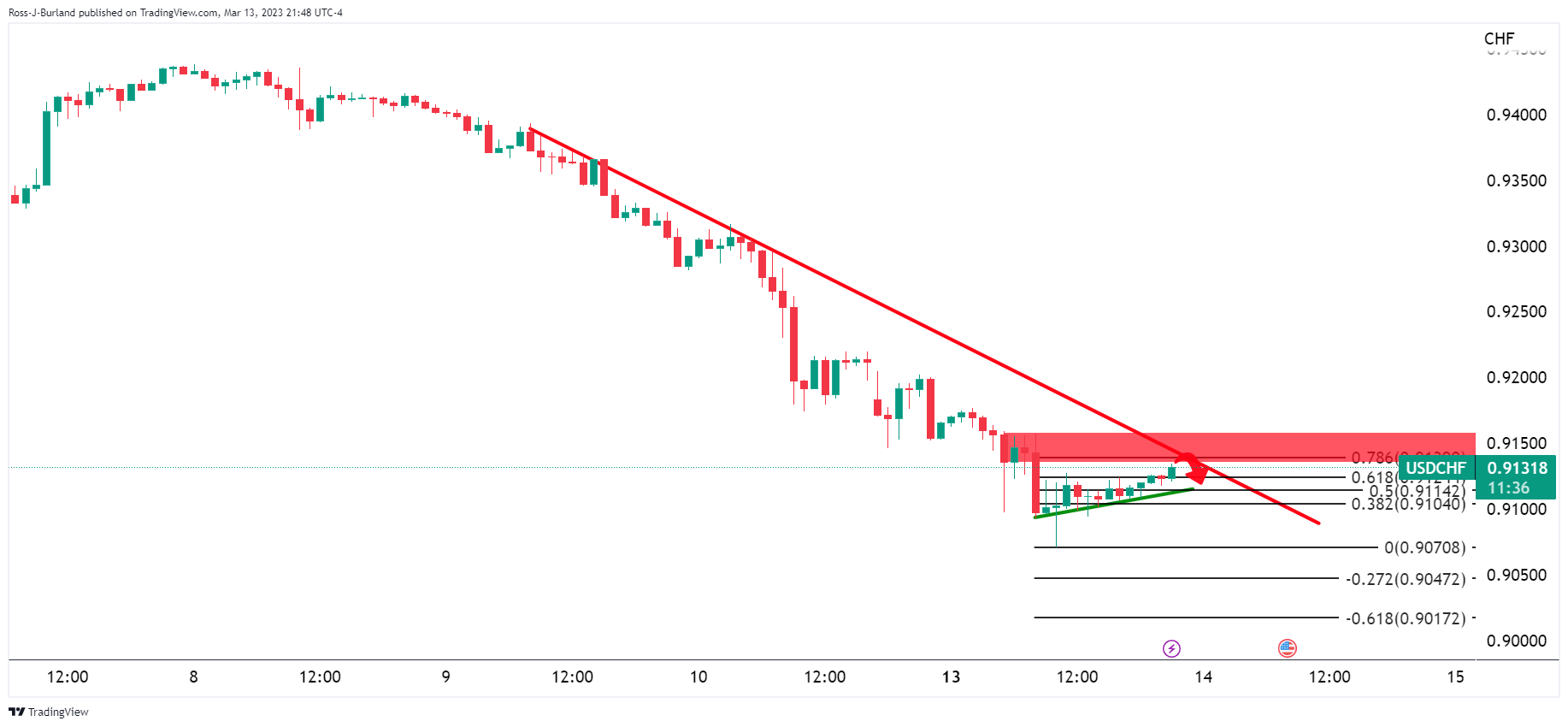 The hourly charts above show resistance both horizontal and dynamic that is coming under pressure in the Asian session.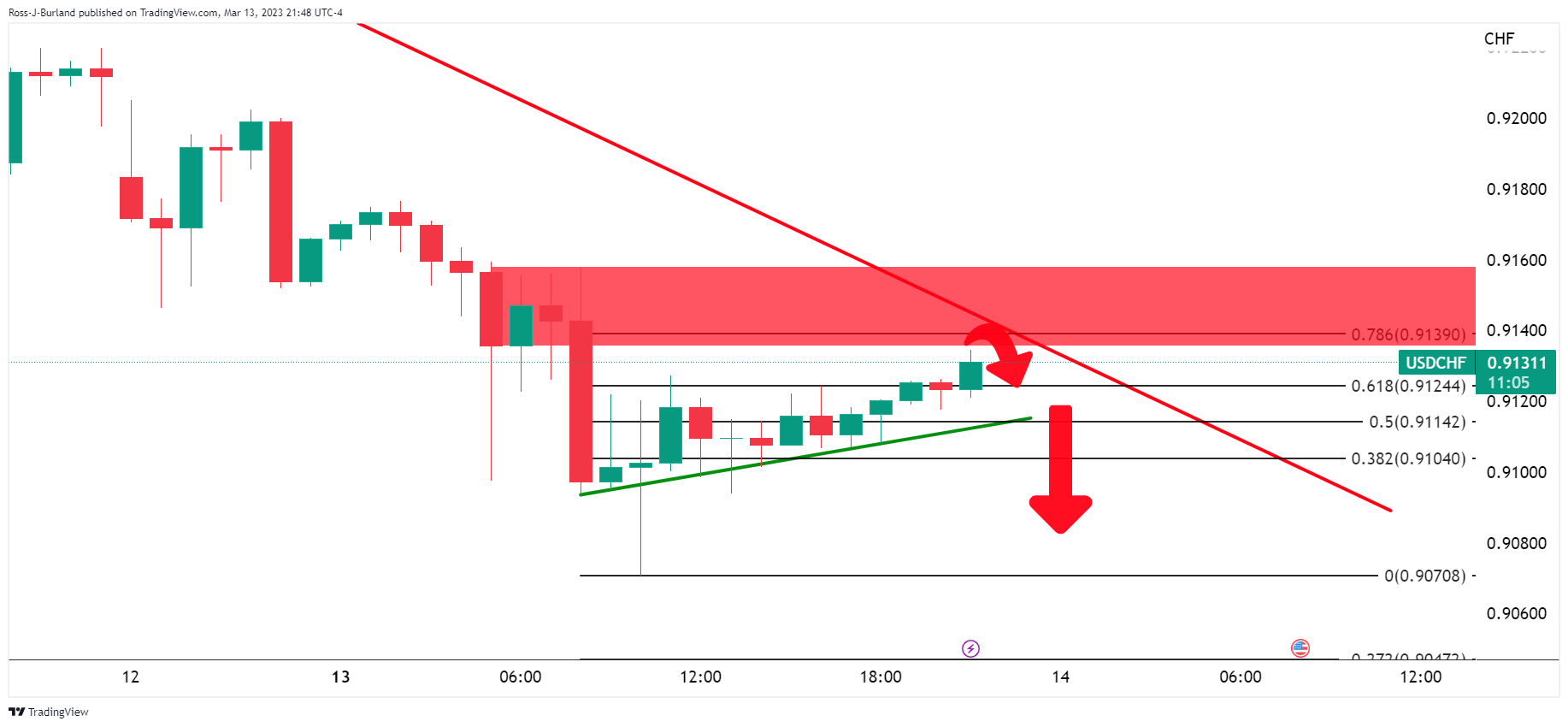 USD/CHF daily charts
The daily chart sees the price meeting support and if the bulls commit, the resistance should be blown out of the water in a bullish surge into the Fibonacci scale as illustrated above.