Queridos Amigos,
A few years ago, we outlined what Devcon was all about in the original version of this post, and spoke to our renewed focus on growing the Ethereum ecosystem.
In this updated version, we're excited to re-announce Devcon 6, and to share details on our site-selection, timing and more.
🥁 Devcon 6: 11-14 October 2022 in Bogotá 🥁
The next edition of Devcon will take place in Bogotá, Colombia at the beautiful Agora Bogotá Convention Center!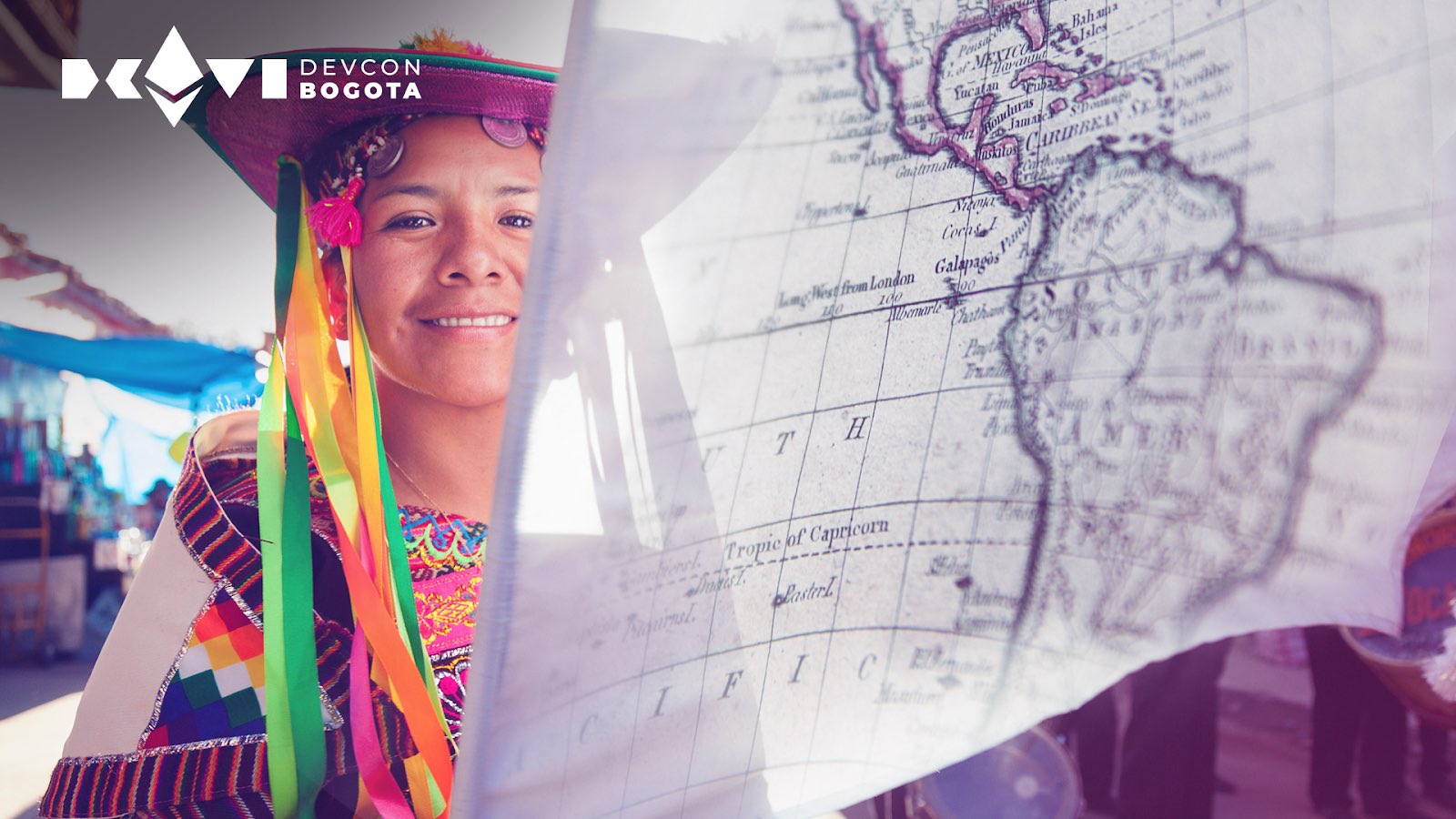 The City
We can't wait for the entire ecosystem to meet Bogotá; the capital city of Colombia and one of Latin America's most lively and popular cities. Full of culture, art, history, flavors, opportunities, and unique experiences, Bogotá is the ideal city to host Devcon and our entire community!
In Colombia, you'll find a consistent and comfortable climate year-round, and diverse destinations that cater to all tastes; mountains, rivers, and stunning cities like Medellín, Cali, Cartagena and of course Bogotá. It's a rare find, and a country with a stable economy and rhythm running through its veins.
The Venue
Oh, and the venue? Agora Bogotá is a newly constructed and state-of-the-art center that we hope will be, by far, the best venue to ever host Devcon. Located just minutes from both Bogotá's El Dorado International Airport and from the historic Santa Fe and Candelaria neighborhoods of Colombia's capital city, Agora presented us with an ideally-located and fully modern conference center that is built to handle the catering, WiFi, meeting-space and other needs of an event like Devcon.
The Process
The Ethereum ecosystem's preference clearly aligned around a strong demand for an event in Latin America, and a venue capable of welcoming and serving this large and growing gathering.
The Devcon 6 venue search began prior to Devcon 5 with an understanding that more time would lead to a smoother experience for all attendees. After both listening to community feedback and extensively reviewing options and many factors in over 10 cities, we're confident that in Bogotá we've found both a region and venue capable of accomplishing every goal laid out for this year's Devcon. Moreover, we've found serious potential to grow a significant community presence.
🏟 Growing a Community 🏟
Devcon is meaningful to so many people and in many unique ways, and we're thrilled to bring the event to South America for the first time. This event represents many things to the many different types of attendees that come together to be there.
It is a homecoming for many active participants in the world of Ethereum. It is a large stage on which to present the latest groundbreaking ideas and achievements for the builders that make Ethereum what it is and what it will become. And to all of us, Devcon is an opportunity to bring new faces, places and entire communities into the fold.
In Bogotá, we have already crossed paths with so many people and groups that are eager to meet more of the Ethereum community and to welcome Devcon for the first time. The pieces are in place to accomplish an important goal around community growth and assistance set out for Devcon. From builders, to educational entities, local business leaders, decision-makers and more, we're already meeting and working with the people of Bogotá, Colombia, and Latin America to help make real-world use of Ethereum's technology and to further it.
Devcon week is more than just one event, but a diverse set of meetups, sub-conferences and more that highlight the best of our ecosystem. This year, we're looking forward to adding some local flare, integration with other events, local businesses, and more.
More to come!
Since our original post, we've grown together (albeit virtually much of the time), and we are as eager as many of you to reunite for this event.
We put in time to make sure that we could come together as a global ecosystem, and in a region that is still new to much of the Ethereum community, but that's participating and evolving along with it.
In coming posts, we'll cover more about Devcon 6 ticketing, the city and our recommendations for your stay and for getting around, and more.
Keep posted to Devcon.org and Twitter for more information. Until then, we can't wait to see you all in Amsterdam for Devconnect, and then in Bogotá soon!
🦄