Share:

 Bank of England interest rate-setter Jonathan Haskel has crossed the wires again today by saying, ´´if we do see evidence of more inflation persistence, we will tighten policy.´´
Additional comments
I decline to comment on market pricing but cannot rule out further rate rises.
We are monitoring inflation persistence very closely.
Earlier, the Monetary Policy Committee member Haskel said that the Bank of England needs to lean against the risk of persistent momentum in inflation, and may need to raise interest rates further.
"I prefer to lean against the risks of inflation momentum. As difficult as our current circumstances are, embedded inflation would be worse," Haskel said in a speech at the Peterson Institute of International Economics in Washington.
"Further increases in Bank rate cannot be ruled out," he added.
GBP/USD update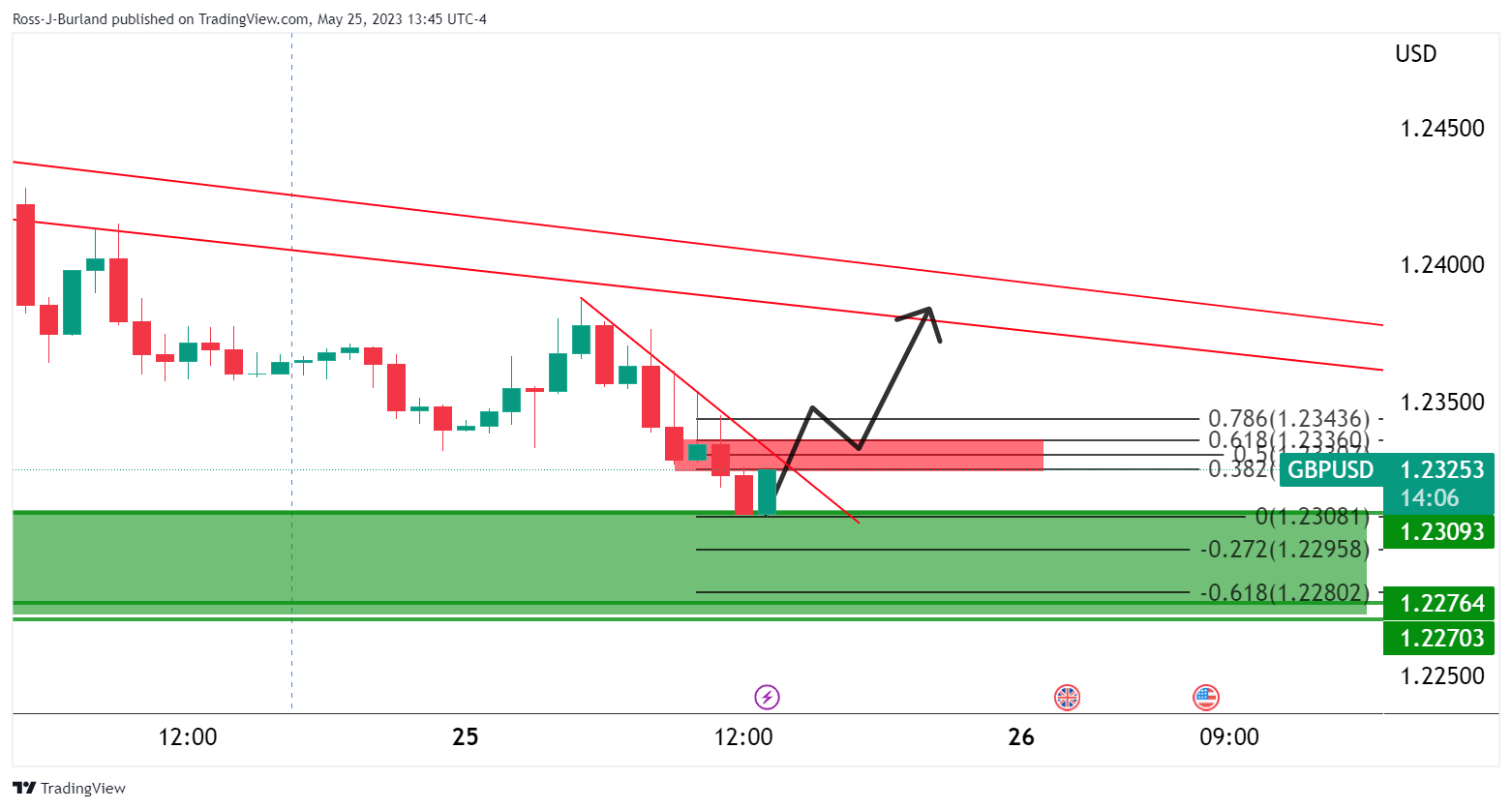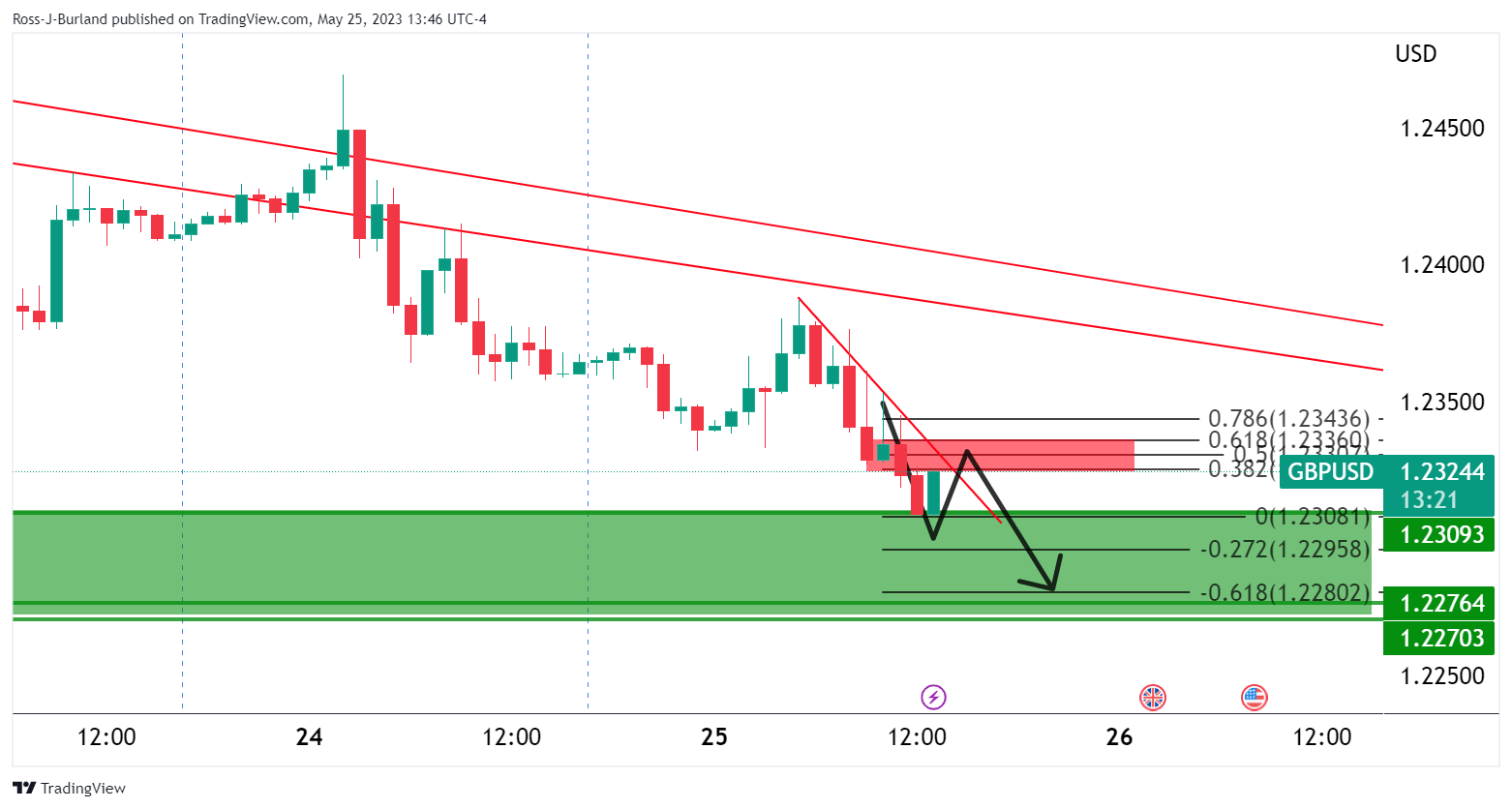 GBP/USD is at a key area of support and this could lead to a move back toward trendline resistance or, if bears commit, then we could see a sell-off towards 1.2270.