On September 15, the Ethereum network switched to the Proof-of-Stake consensus algorithm, which means that you can't mine ETH on GPUs anymore. As a result, a vast number of miners started switching to other cryptocurrencies – we are talking about a huge amount of "untapped" computing power. Due to such a massive miner influx, popular coins' profitability is going up and down, occasionally moving into deficit. RaveOS added an auto switch feature so that miners don't have to manually switch between mined coins. It allows miners to automatically switch between mined cryptocurrencies with preset parameters. As a result, the rig will mine the most profitable coin, thus saving time for its owner.
Ethereum's switch to PoS has freed a truly enormous amount of computing power. For example, let's look at the hashrate charts of popular coins' blockchains within one week.
One week ago Ethereum Classic hashrate was 51.04 Th/s, whereas now it's 205.68 Th/s.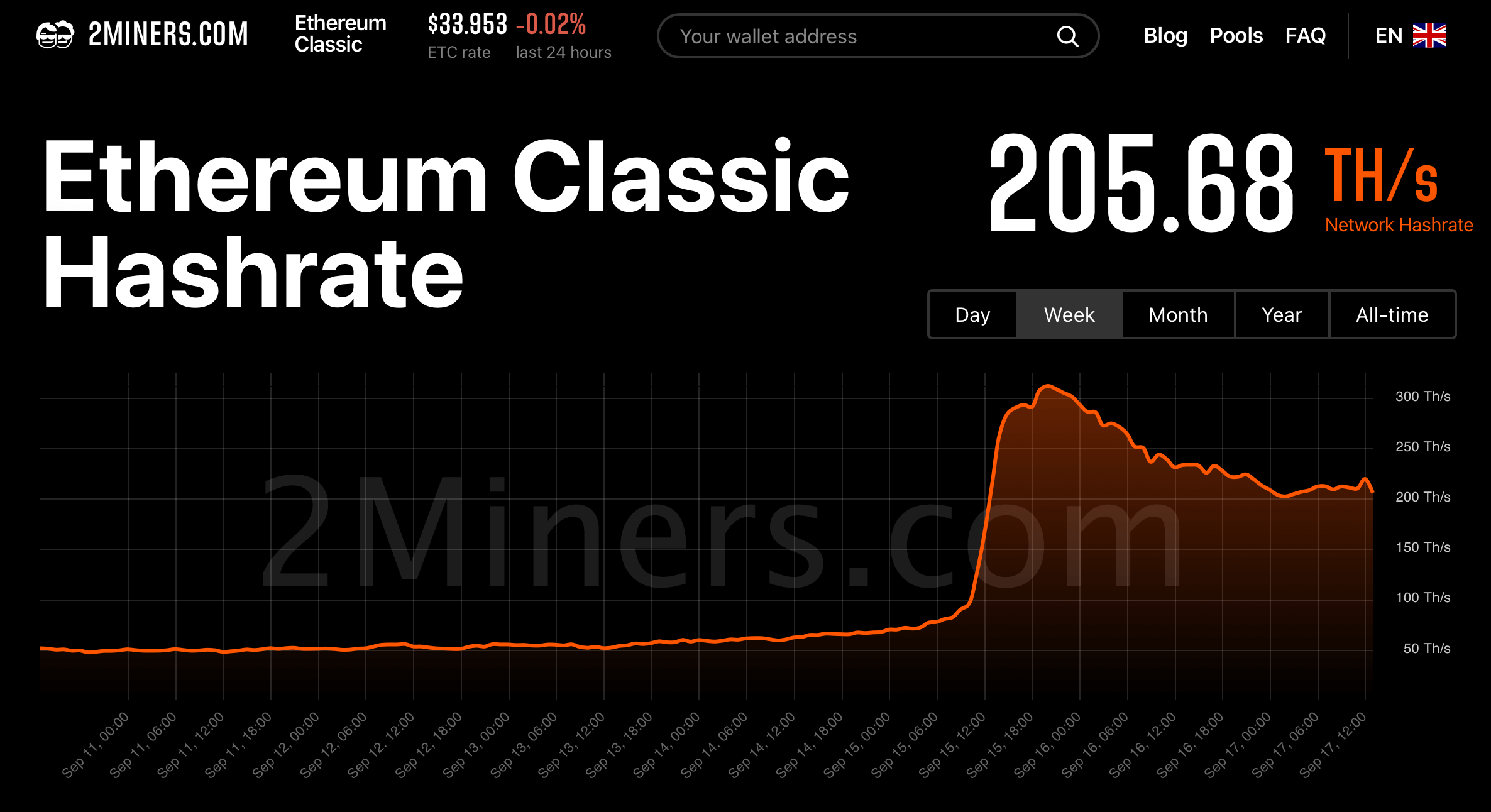 Ravencoin is in a similar situation. The hashrate went from 4.71 Th/s to 19.74 Th/s within one week.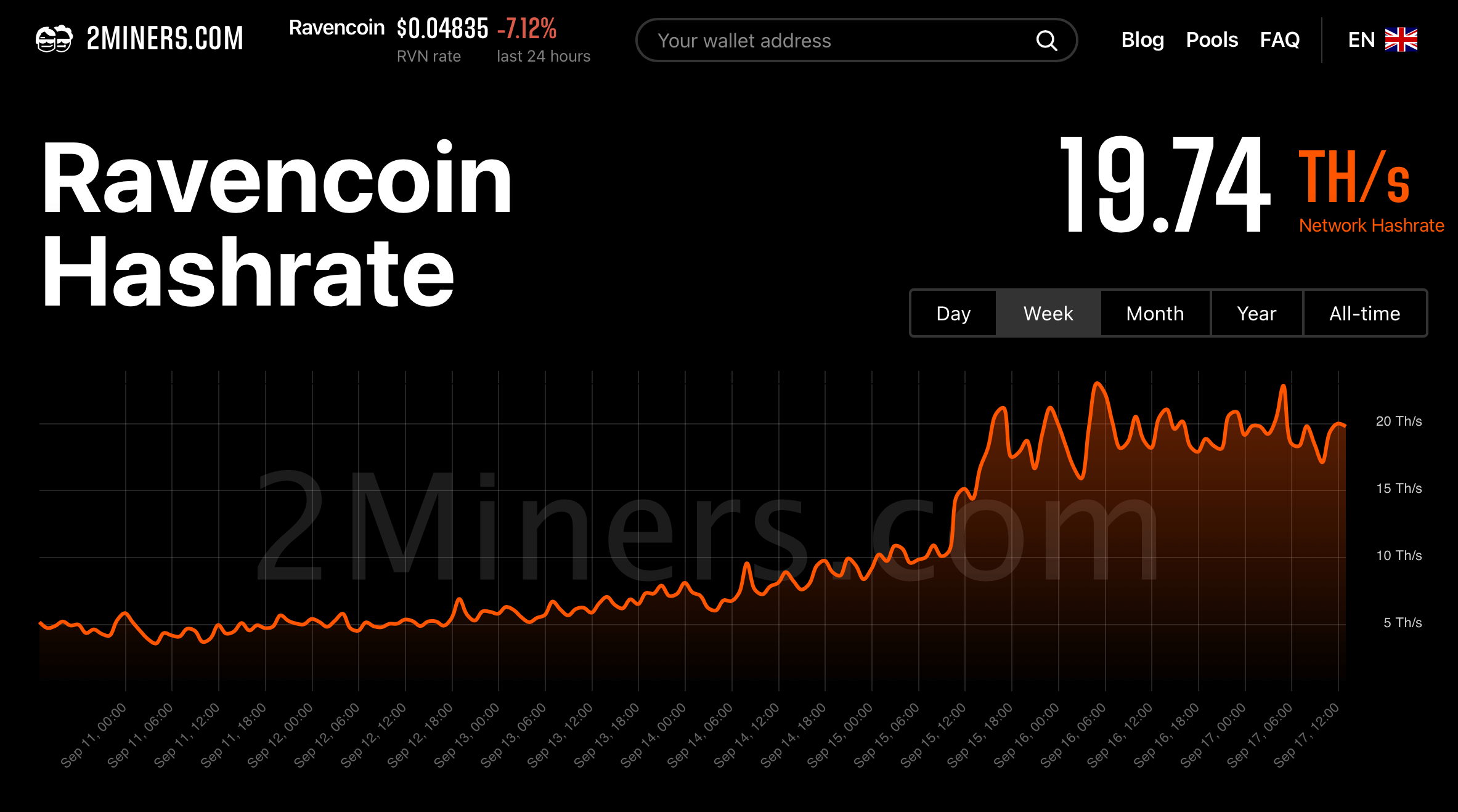 Neoxa network has also gained new miners. It grew from 1.41 Th/s to 4.38 Th/s in 7 days.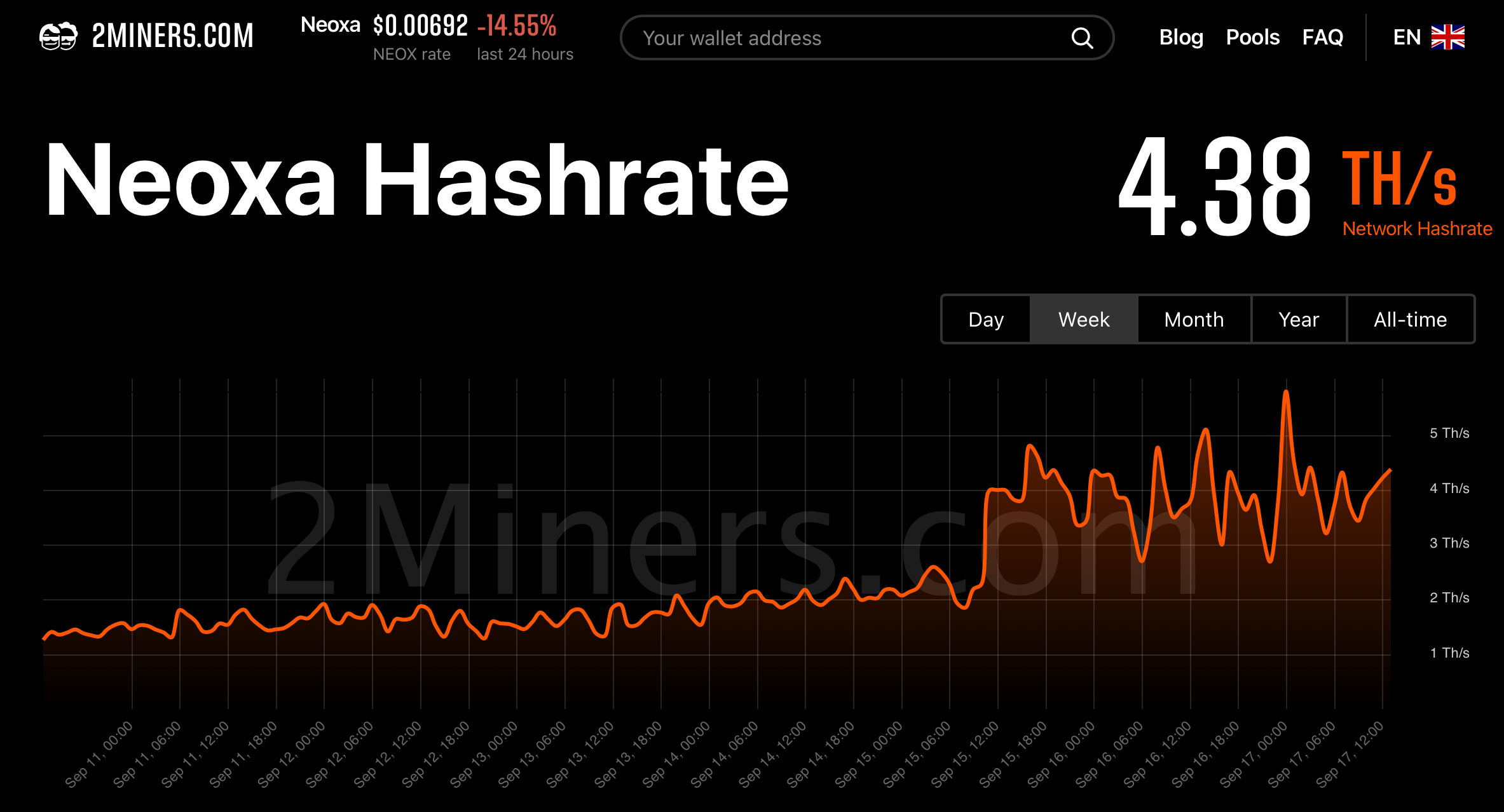 Mining profitability is highly unstable across multiple cryptocurrencies at the moment. So that miners don't have to manually switch between cryptocurrencies, RaveOS has integrated 2CryptoCalc functionality to identify the most profitable coin and switch to it automatically. The new feature is called Profit Switcher.
How to Set Up Profit Switcher in RaveOS
Before activating the new feature, there's some groundwork to be done. Choose the Crypto Calc tab from the Tool Panel on the left. Here you should indicate reporting time. It can be:
Last 24 — shows the average profit in the last 24 hours;
Current — shows the current profit.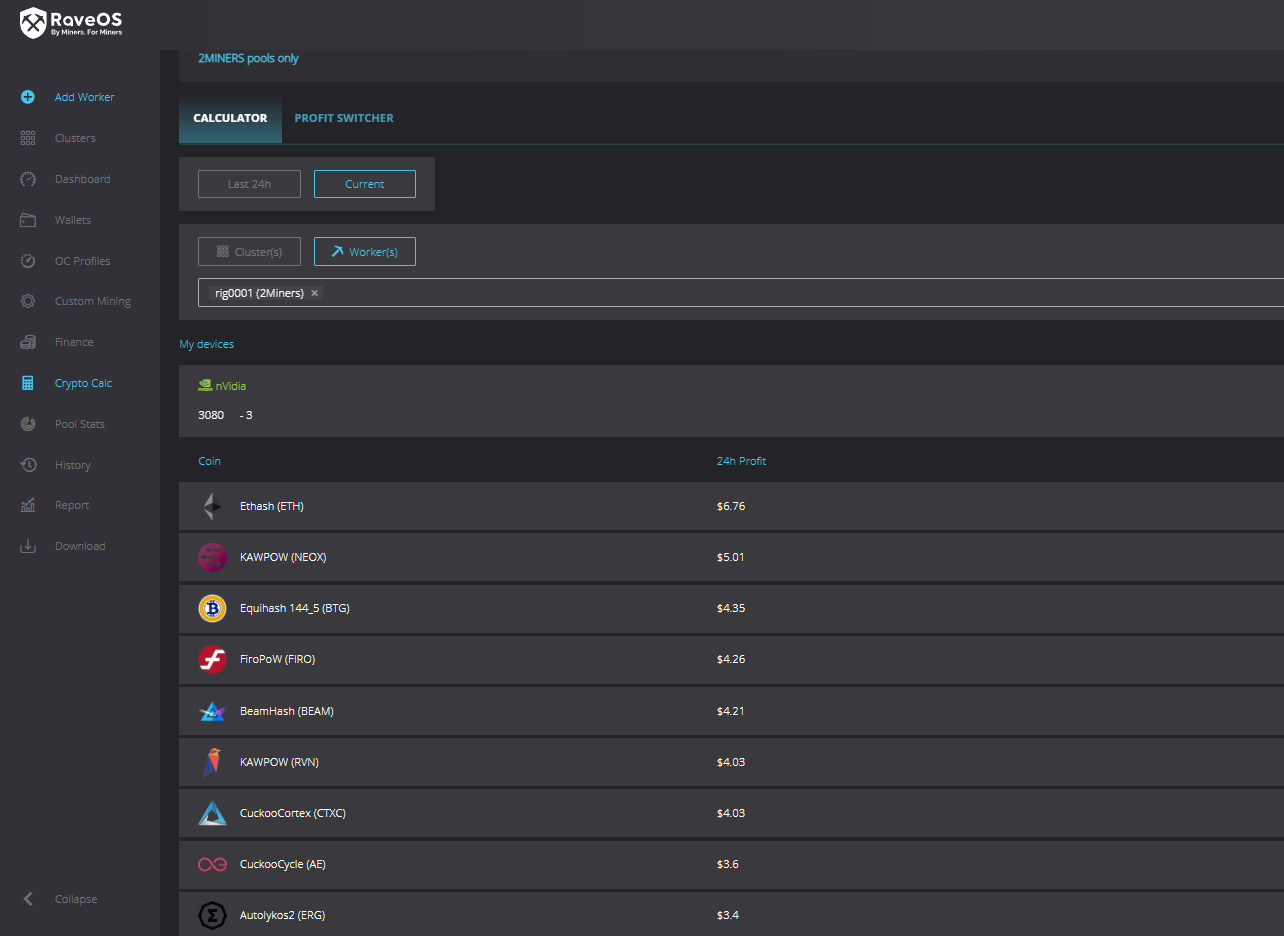 Then you should indicate Cluster(s) or Worker(s) to calculate their profitability. Tap the View button to open the list of all available GPUs. Each shows the estimated mining profitability for coins using the Profit Switcher.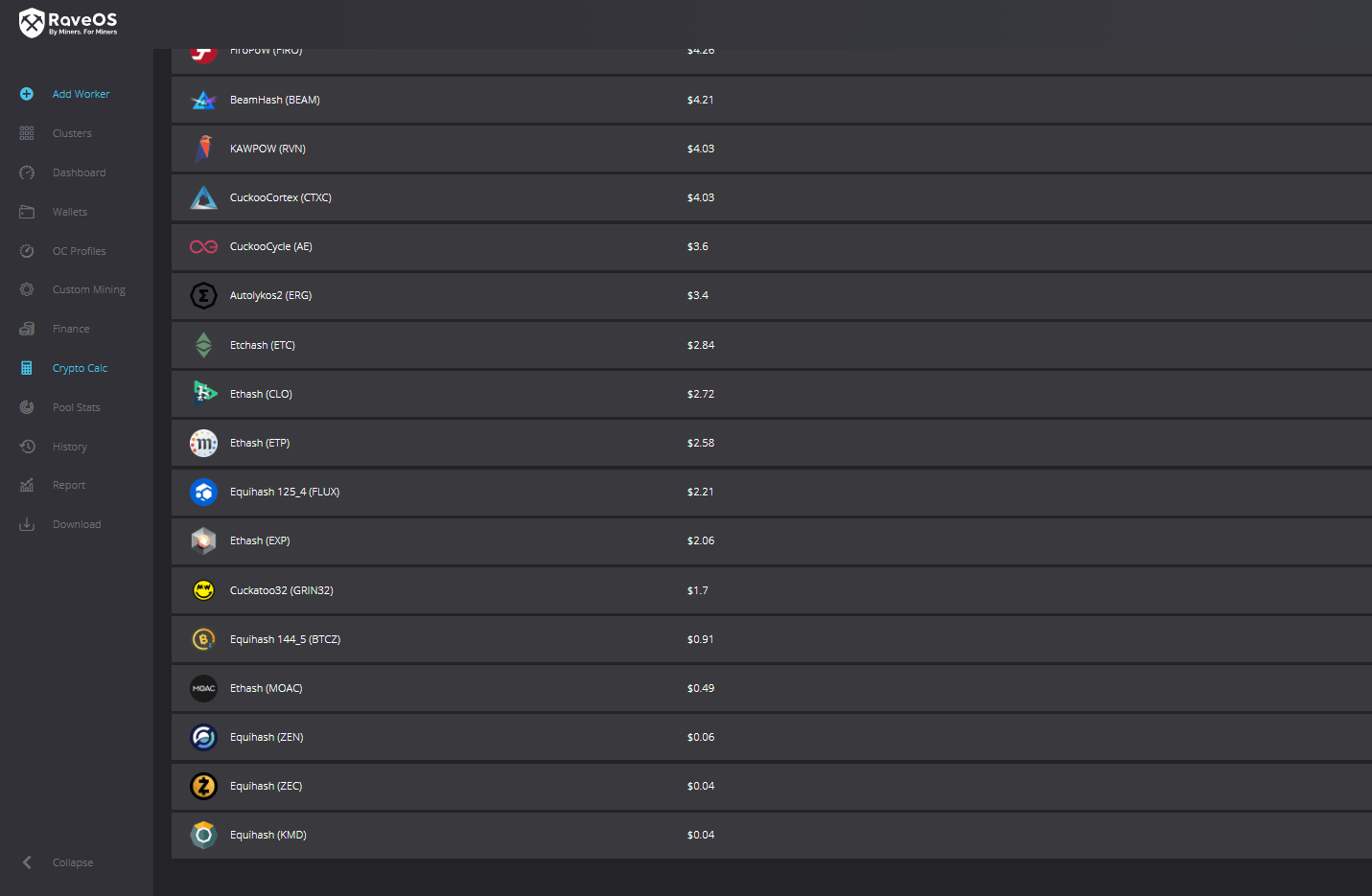 Then you should choose which cryptocurrencies to switch using the Profit Switcher. For example, let's choose RVN, NEOX, ETC, and ERG.
Moving on to the next step. Open the Wallet tab and create a wallet for each of the selected cryptocurrencies. 2Miners pool can pay out rewards for RVN, ETC, ERG in Bitcoin, so you can use the BTC network address for these coins to make things even easier.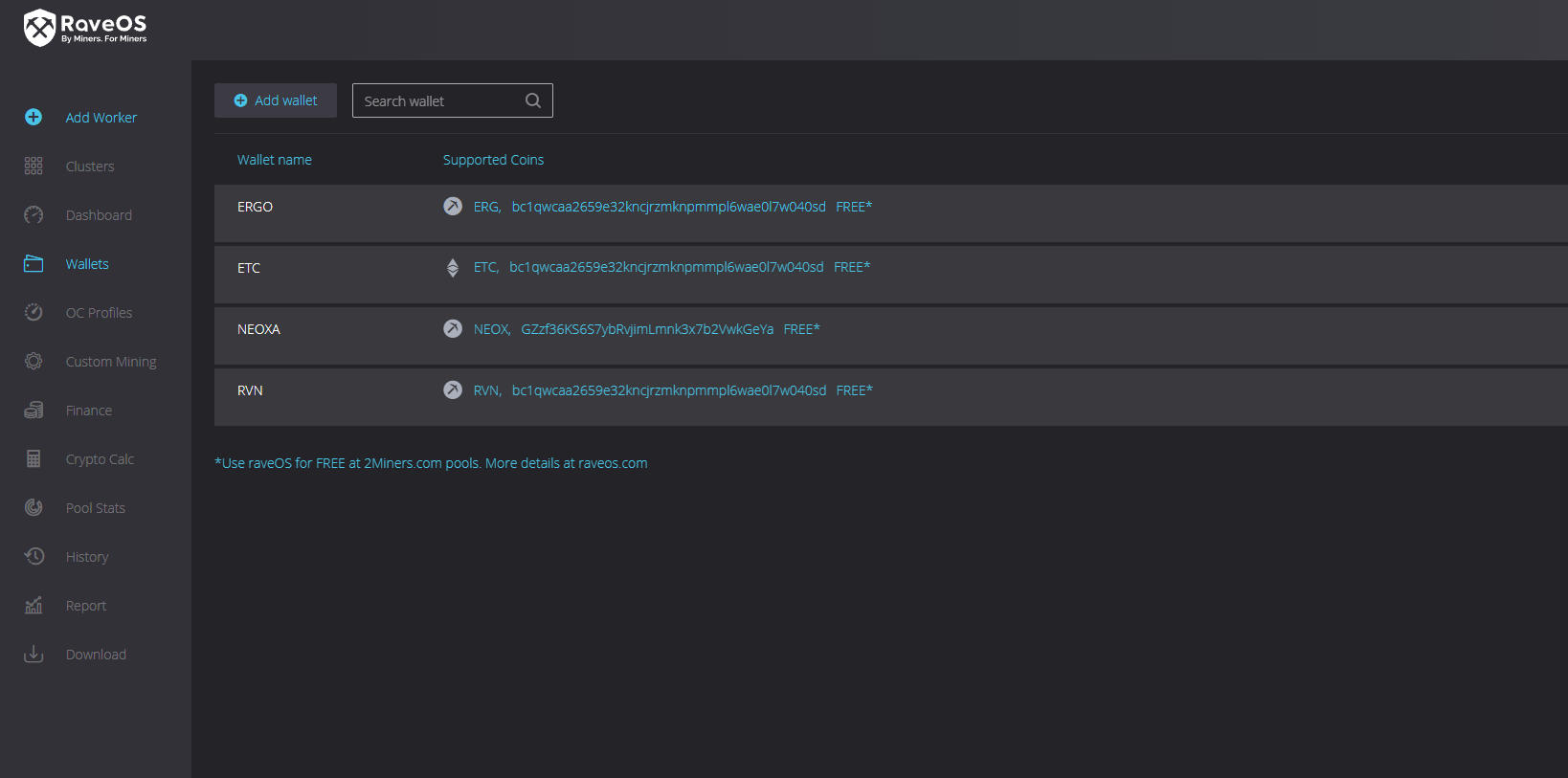 Go to the Dashboard page, choose the desired worker, and tap Tuning. You should set an optimum overclocking value for each cryptocurrency. Click on the '+' sign on the right and choose an algorithm.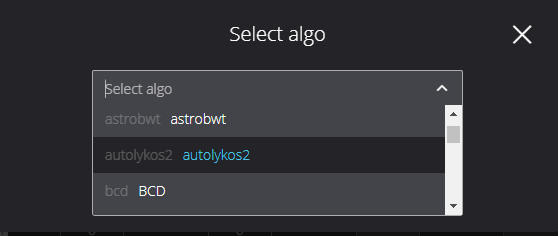 Choose all the algorithms for the selected coins. We chose three of them because Ravencoin and Neoxa use the same mining algorithm.
Now set an appropriate overclocking value for each algorithm. It will maximize mining performance during auto switching.

The good thing is that you need to set overclocking only once. Then the system will continue using preset parameters.
Note that you should set overclocking with the '+' button separately for each algorithm. Some users prefer to set the same values in the All tab, thus becoming less flexible and losing additional profits.

The groundwork is done now. Now let's return to the Crypto Calc tab and choose the Profit Switcher. Here we need to set a few values, besides the Last 24 setting we mentioned above:
Recalculation time — shows the time of auto recalculation and auto switching to the most profitable of the selected coins;
Profit notification — allows you to get email notifications when profitability changes;
Mining auto update — automatically switches mining for the selected devices/clusters when the profitability of one of the selected coins changes. In this case, it switches to the first coin on the list.
Then choose Cluster(s) or Worker(s) engaged in auto switching to calculate their profitability. Add the selected coins, in our case – RVN, NEOX, ETC, ERG, as you can see below.

Tap Save and Save&Apply. Now when you click on the View button, you will see each coin's profitability in the last 24 hours. Mining is now in the Profit Switching mode.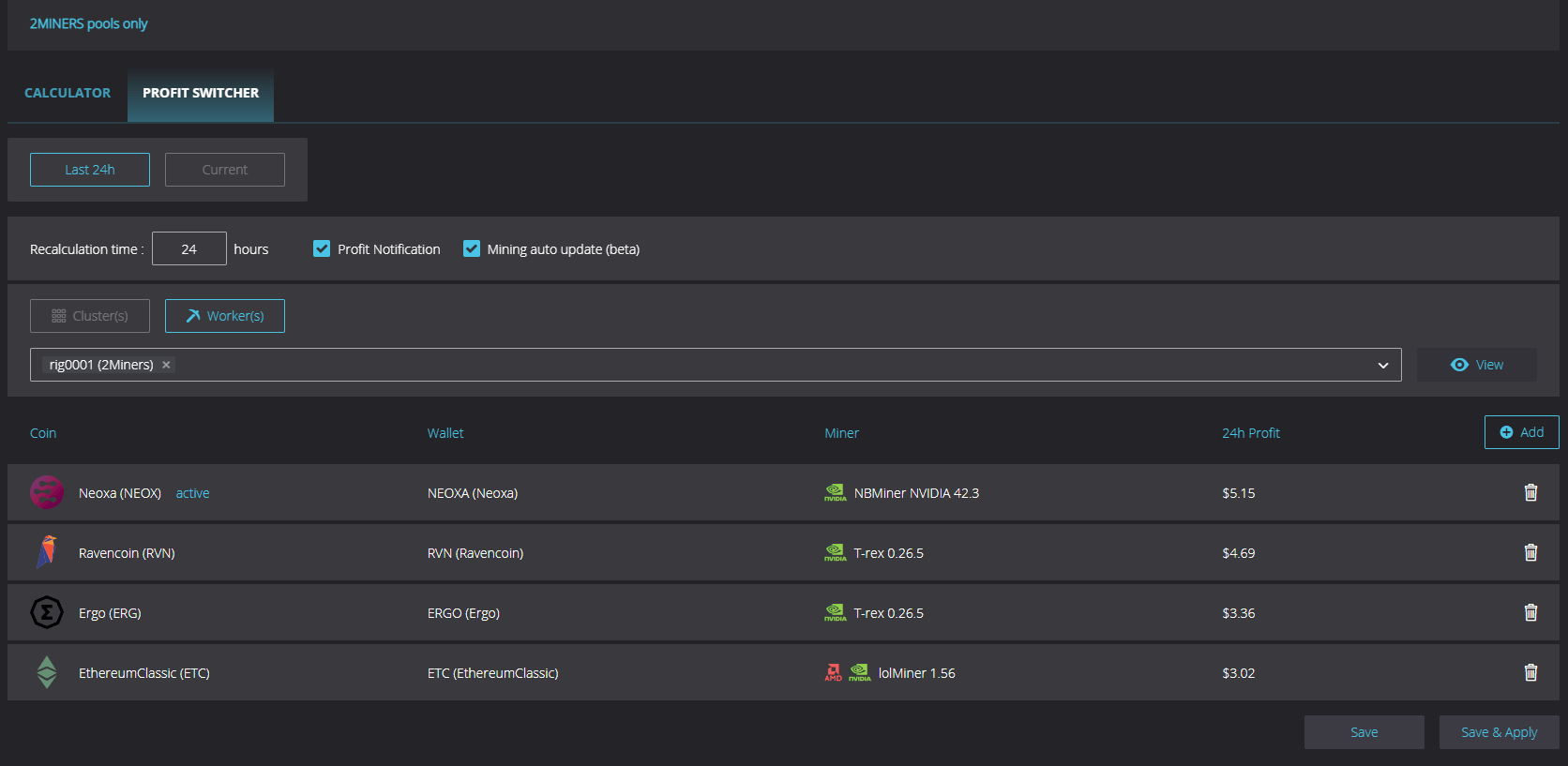 It's worth noting that the new feature is still in beta, so you may get unstable results. In any case, it's definitely worth trying. Miners don't have to waste time anymore on researching the data in the mining profitability calculator – the system will do it automatically. It will save you a lot of time and nerves, which is especially valuable after Ethereum's merge.

We highly recommend you to join our miner community in Telegram or one of the local chats in Russian, Turkish, Spanish, Chinese, and Persian.
The post How to Always Mine the Most Profitable Coin. RaveOS Profit Switcher Powered by 2CryptoCalc appeared first on Crypto Mining Blog.