The crypto craze seems to be over just as the period of what could seem like an unstoppable rally long deceased. With the cryptocurrency market losing almost 75% of its value since December 2017, mainstream news outlets seized to recognize the importance of Bitcoin and its minor peers as investment tools. Yet, there are people who even in the cryptocurrency industry's darkest hour believe there is some steam left in both Bitcoin and altcoins.
Famous Bitcoin bull Mike Novogratz believes the world's premiere cryptocurrency is approaching another period of remarkable growth. According to him, the period of decline, observed for 9 months straight, will soon be replaced with a newborn bullish trend.

Although no expert can be 100% accurate and should not be trusted blindly, Michael Novogratz is known as an ex-hedge fund manager, Goldman Sachs partner and a man who has made his first appearance in the Forbes billionaires list back in 2007. Such a track record certainly adds weight to his statements.
Wide adoption of BItcoin by well-known international companies and smaller enterprises alike seems to be the primary driver behind the expected price surge. Even more companies can be expected to follow their suit in the foreseeable future out of fear of missing out. As a result, Bitcoin has a chance of becoming an essential part of people's portfolios. The higher the demand, the higher the potential BTC price.
"Starbucks and Microsoft will allow you to use bitcoin. As you see more adoption of just people being comfortable with it, it feels like it's going to go up," said Michael.
Gold has remained the store of value for centuries, if not for millennia. Novogratz believes Bitcoin is also destined to become a store of value sooner or later. Wide adoption and institutional changes always seem favorable for Bitcoin and the rest of the cryptocurrency industry.
But what kind of a rally can we expect? How much will the price of BTC go up? Novogratz believes the world's most popular crypto will gain 30% by the end of 2018. Yet, according to the expert, the bullish trend will prevail long after the end of the current year.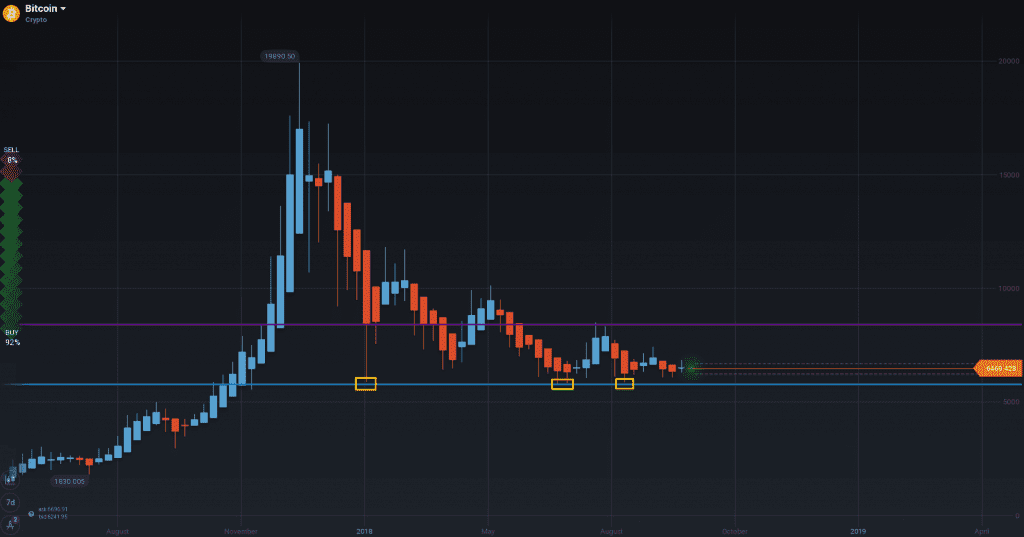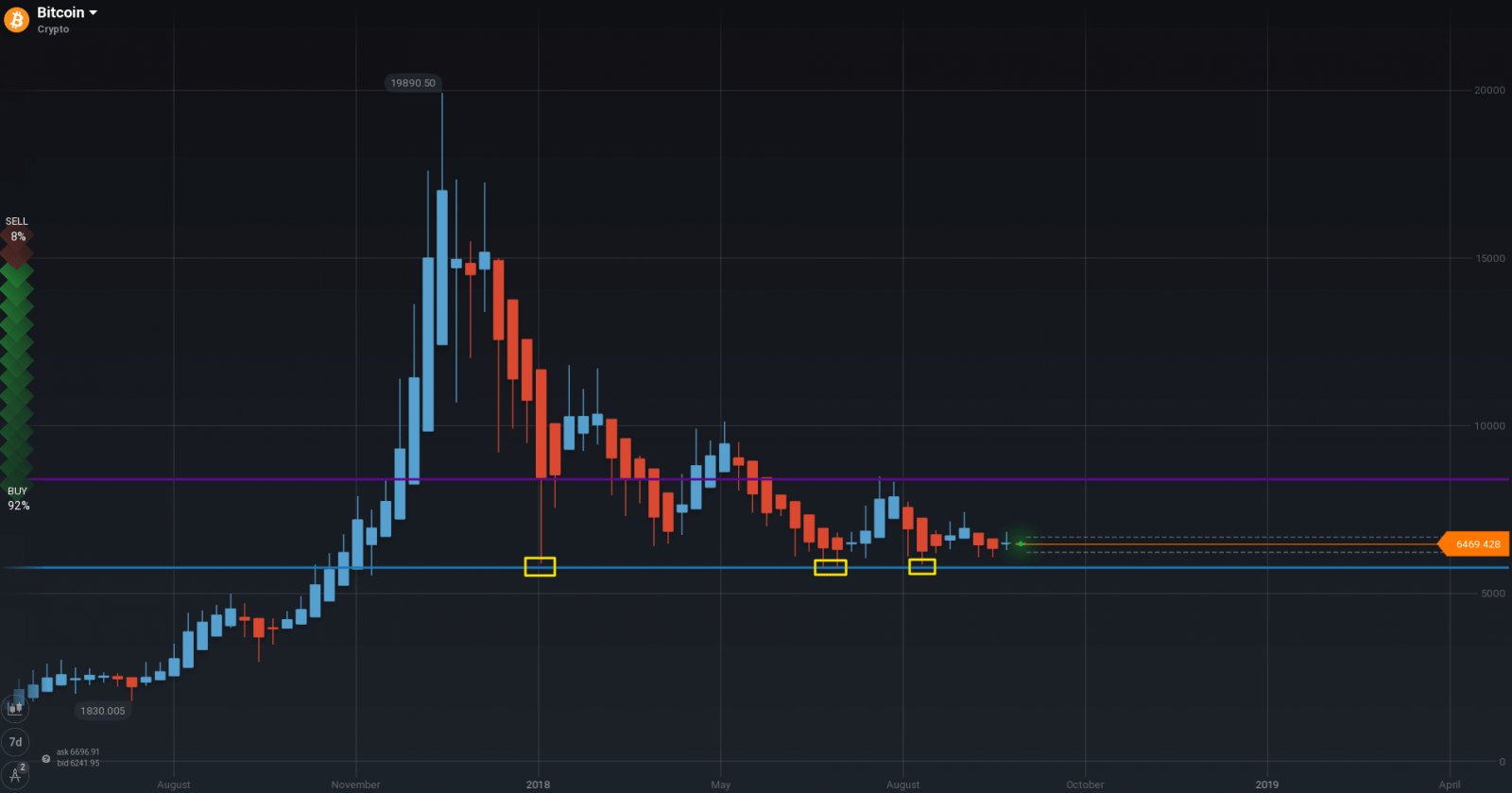 Not a single time did the price of Bitcoin fell below the $5,777 mark since November 2017. A strong support level, therefore, can be observed at around this threshold. Should the prediction of Novogratz turn out to be false, the support level should be watched closely. When the BTC price crosses below the said line, a new, even stronger negative trend, may be confirmed.
[cta_en link="https://iqoption.com/traderoom?type=crypto?aff=88&afftrack=btc2709″ name="Trade here"][/cta_en]
Сообщение Novogratz: Bitcoin Will Rise Again появились сначала на IQ Option Broker Official Blog.