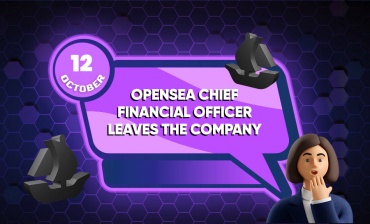 ·       A big step toward the implementation of digital currencies as legal tender across nations – The Indian central bank has outlined the details of a digital rupee as the CBDC of this country.

·       BNB chain is back online, following a suspension due to a $100 million cross chain exploit.

·       Cardano founder has slammed the XRP community for spreading conspiracies about him.

·       OpenSea chief financial officer leaves the company after 10 months in the job.

·       A Bitcoiner claims to have found the long lost Satoshi Bitcoin codes with personal notations.

·       The global fast food chain McDonald's starts to accept Bitcoin and Tether in the Swiss town of Lugano.

·       The US Securities and Exchange Commission is moving to take action against Ethereum.

·       PayPal says the policy to punish users for misinformation was a wrong policy.

·       Binance is looking to boost Web3 adoption in the so-called MENA region, including the middle east and North Africa.