One of the most important tasks novice traders may face is choosing a broker. Each one might offer different services and terms, such as trading instruments and deposit methods. So it would be wise to learn more about your broker to avoid mistakes and disappointment. If you are considering IQ Option trading services or just joined in, keep reading to find the answer to the question: what is IQ Option and how does it work?
What is IQ Option?
IQ Option is a brokerage company with a trading platform introduced in 2014. It offers a number of trading instruments for both novice and experienced traders in different countries.
IQ Option is regulated and licensed by CySEC (Cyprus Securities and Exchange Commission) – the independent public supervisory Authority of Cyprus  that supervises and monitors financial services companies. It is also EEA-authorized, which allows it to offer certain products and services to other countries. You may find more information about IQ Option, its performance and regulation here.
The IQ Option traderoom is available in 17 languages, with 24/7 multilingual customer support through different channels, so traders may receive help at any time and have a pleasant experience using IQ Option trading services.
How IQ Option Works
There are several steps you would have to take to start trading on IQ Option. Here is what you need to know about this process.
IQ Option Download
You may access IQ Option trading platform on your browser, via a desktop application (Windows, MacOS) or a mobile app. IQ Option app is available for iOS and Android devices. To check the system requirements and proceed to IQ Option download, follow this link. 
The next step is IQ Option sign in. There are several important points to keep in mind when you register a new account. This video may guide you through this process and provide some useful information.
IQ Option Demo Account
What is IQ Option demo account? It is a practice account that allows traders to enhance their trading experience for free without risking their capital. You may use it to get acquainted with the platform, try different trading instruments and choose your trading approaches. If you run out of money on your demo account, it can be refilled as many times as you need: just contact IQ Option support via the platform and ask to reload your practice account.
Verify Your Account
Once you decide to start trading with real money, you may choose to make a deposit. But first you would have to go through account verification. It is critical to provide correct and up-to-date personal and contact information, as it has to be supported by official documentation. 
Make a Deposit
There are various deposit methods available to traders depending on their location, so make sure you submit accurate information when registering your account. 
To make a deposit, you would need to verify your bank card: this is required for security purposes. Here is a detailed explanation of the verification process: How to Verify my Bank Card on IQ Option. If you are having any concerns about providing your personal data for verification, take a look at this article for more information: FAQ – Frequent Concerns About IQ Option. 
Start Trading
Before making your first real trade, you might want to understand the basic concepts of trading. This article offers an overview of the main terms any novice trader should know: Basic Vocabulary for Novice Traders. If you are more of a visual learner, there are video tutorials on IQ Option website and on the platform itself that explain useful trading concepts.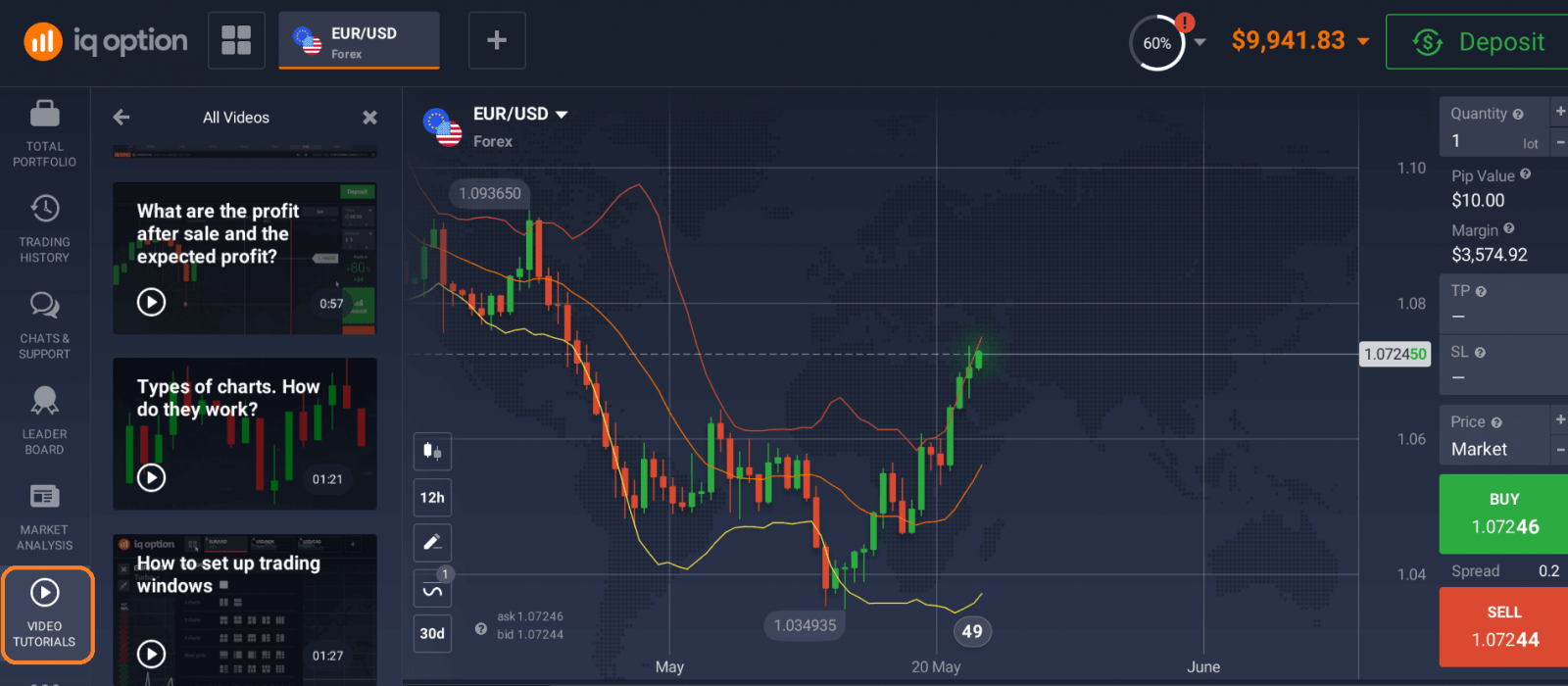 What Can You Trade on IQ Option?
IQ Option is a trading platform with a wide variety of trading instruments (over 200 different assets). Among them are CFDs on Forex, Crypto, Stocks, Commodities and ETFs.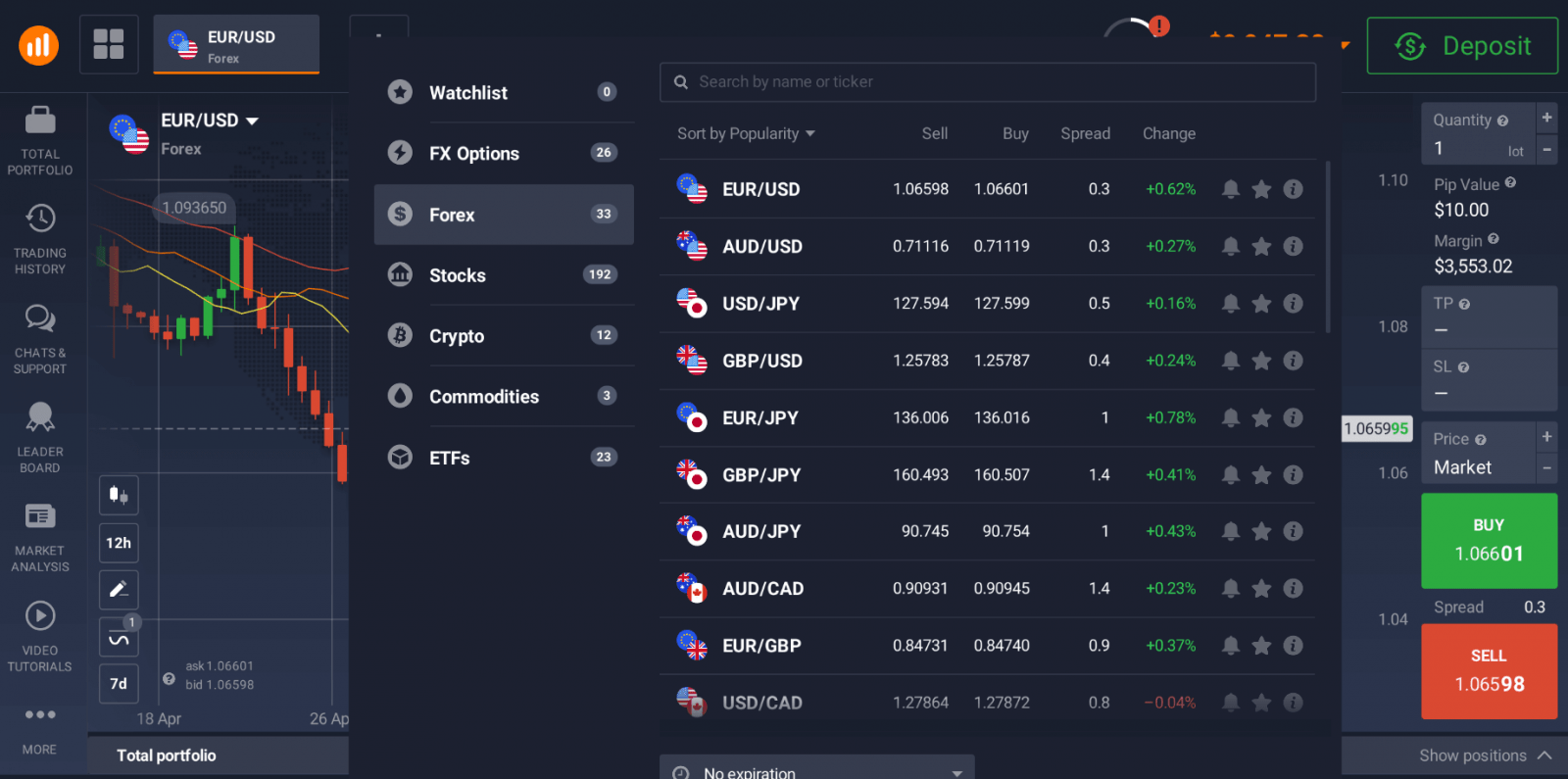 CFD
CFD (contract for difference) is a financial contract that pays the differences between the opening and closing prices. This means that you don't need to buy the asset itself to trade it. The goal is to predict whether the price will go up or down. If a trader's prognosis is correct, he or she may get a positive outcome. Its amount depends on the difference between the opening and closing prices. 
To trade CFDs, it is crucial to understand the concept of margin trading, as it involves using leverage and the risks involved. Here is a guide to margin trading that might help novice traders avoid potential mistakes and manage losses.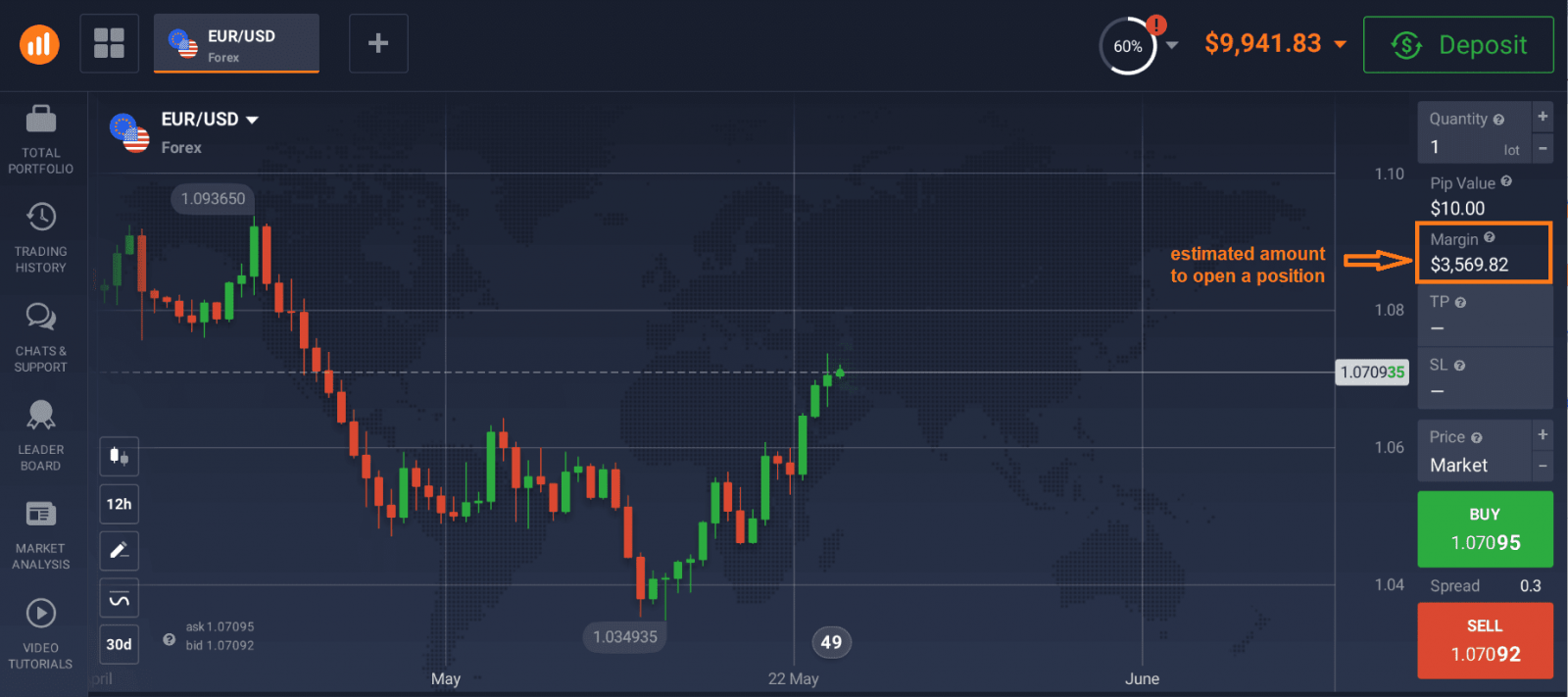 Forex
It stands for foreign exchange markets – a global marketplace for currency exchanges. Currencies trade against each other as exchange pairs. For instance, a EUR/GBP currency pair indicates how many pounds (the quote currency) are needed to purchase one euro (the base currency). 
IQ Option trading platform also has a variety of instruments for analysis of assets, such as graphical tools and technical indicators. You may also customize the platform to fit your needs: create indicator templates, set alerts and change standard settings by following these instructions: Use the Platform to the Fullest.
How to Enhance your Trading Approach?
Hopefully, now you have found an answer to the question "What is IQ Option?" and started your trading journey. It might be the time you choose to go a step further. 
Asset Analysis
There are different trading approaches you might want to consider for yourself. However, any trading decisions should be based on facts and analysis, instead of just intuition.
Fundamental Analysis
Some traders prefer to use fundamental analysis of assets to look for trading opportunities. It focuses on examination of a company's financial state and related factors that might affect its price. To achieve this, traders may look at financial reports to assess a company's performance and potential growth, as well as monitor important events on the economic calendar.
Technical Analysis
Another method might be technical analysis of assets. With this approach, traders attempt to understand and predict future price movements based on the past price fluctuations. It is not 100% accurate, but it may point to the most likely outcome based on the current conditions. You may apply technical analysis for different assets, as its principle is universal.
Technical analysis is usually conducted using various indicators. There are dozens of indicators in the traderoom that may be used separately or in different combinations. You do not need to learn all of them to make successful trades: just try out a few that seem interesting and pick those that you find helpful.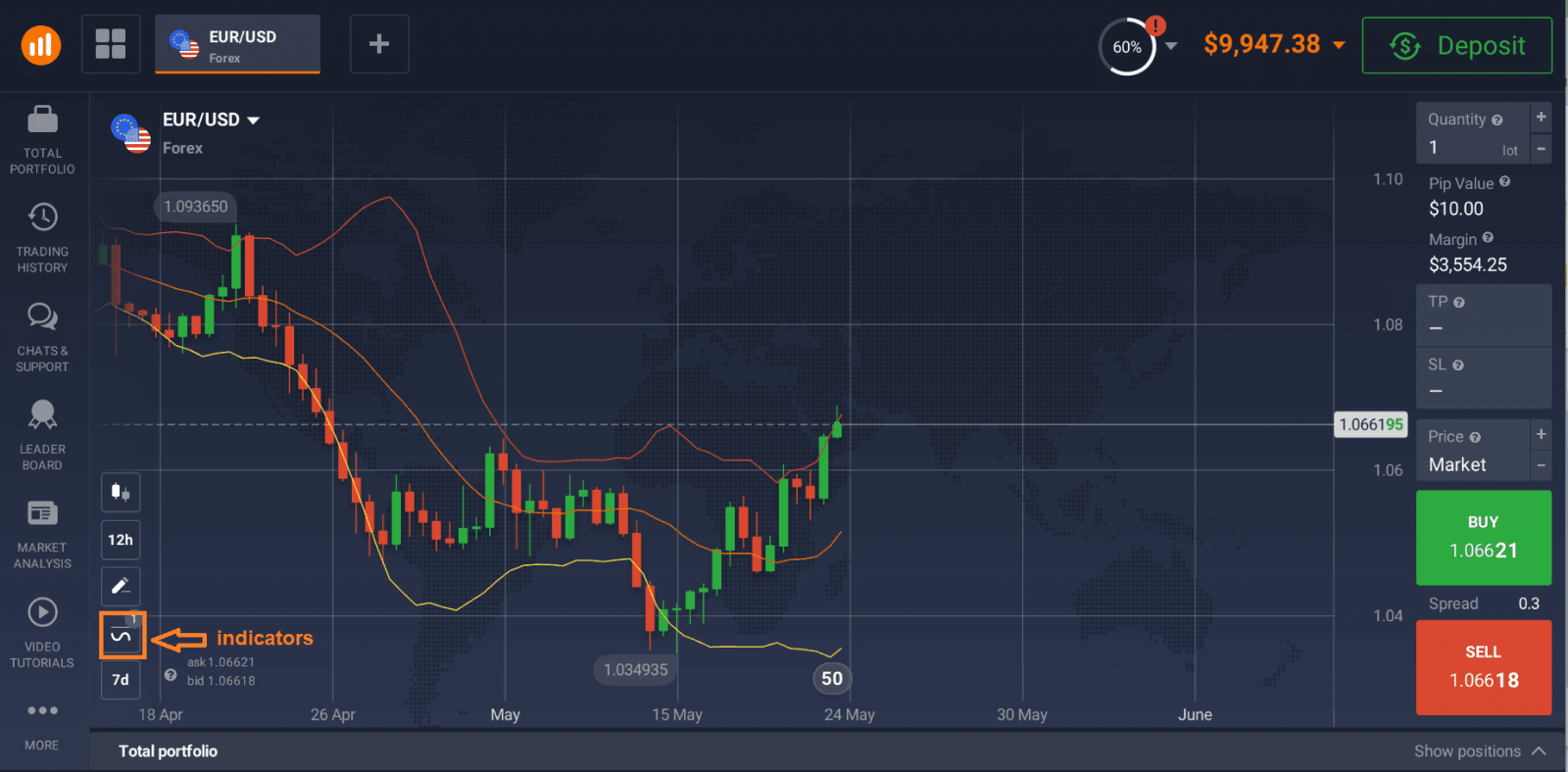 You may also check out detailed guides on technical indicators on this blog to search for interesting combinations that might be useful for your trading, such as Top Three Indicator Combinations. 
Keep Practicing
Getting satisfactory trading results requires learning and practice. It may take some time to get the hang of different instruments and choose the tools that suit your trading approach, as well as find ways to manage risks. It is also important to stay focused on your goals and avoid common pitfalls that might await novice traders. Check out this article to learn how to protect yourself from psychological patterns that may be threatening your trading results.