Share:

Gold price bears are in the market and eye $1,830s. 
Fed's Powell is the next major catalyst ahead of NFP.
Gold price was a touch softer in the US session even as the US Dollar dropped and yields rose ahead of Jerome Powell's testimony to Congress. The yellow metal was sliding below $1,850 after snapping a run of four straight weekly declines. China's modest growth target led to the strengthening of the US Dollar initially but Powell is expected to underscore the view that rates will go higher than anticipated.
Recent comments by Fed officials have reiterated the need to continue hiking rates until they reach at least 5% and a slew of data has pointed in that direction in general. "Several regional Fed presidents have indicated openness to higher interest rates and larger increases if the data remain strong. It would mark a shift in the Fed's guidance if Powell articulates similar sentiments at tomorrow's testimony and a step back from the cautious policy around rates," analysts at ANZ Bank said.
"Recent strength in Nonfarm Payrolls and Retail Sales data argue that policy is not restrictive enough, and the Fed may have been wrong-footed by soft Q4 data. The Fed might be well served in emphasizing the importance of short-term inflation expectations and current inflation in its estimates of restrictiveness," the analysts added. 
Meanwhile, the Nonfarm Payrolls data will be focal given many Fed members are looking for a cooling in jobs following the hot January numbers of over 500k new jobs. However, if jobs don't cool sufficiently enough, the markets will likely see that has the green light for a 50bp hike at the March FOMC meeting which would be expected to weigh heavily on the Gold price. "A return to CTA selling could be in the cards as prices still flirt with a break below the 200dma and key $1,800/oz mark," analysts at TD Securities argued. 
Gold price technical analysis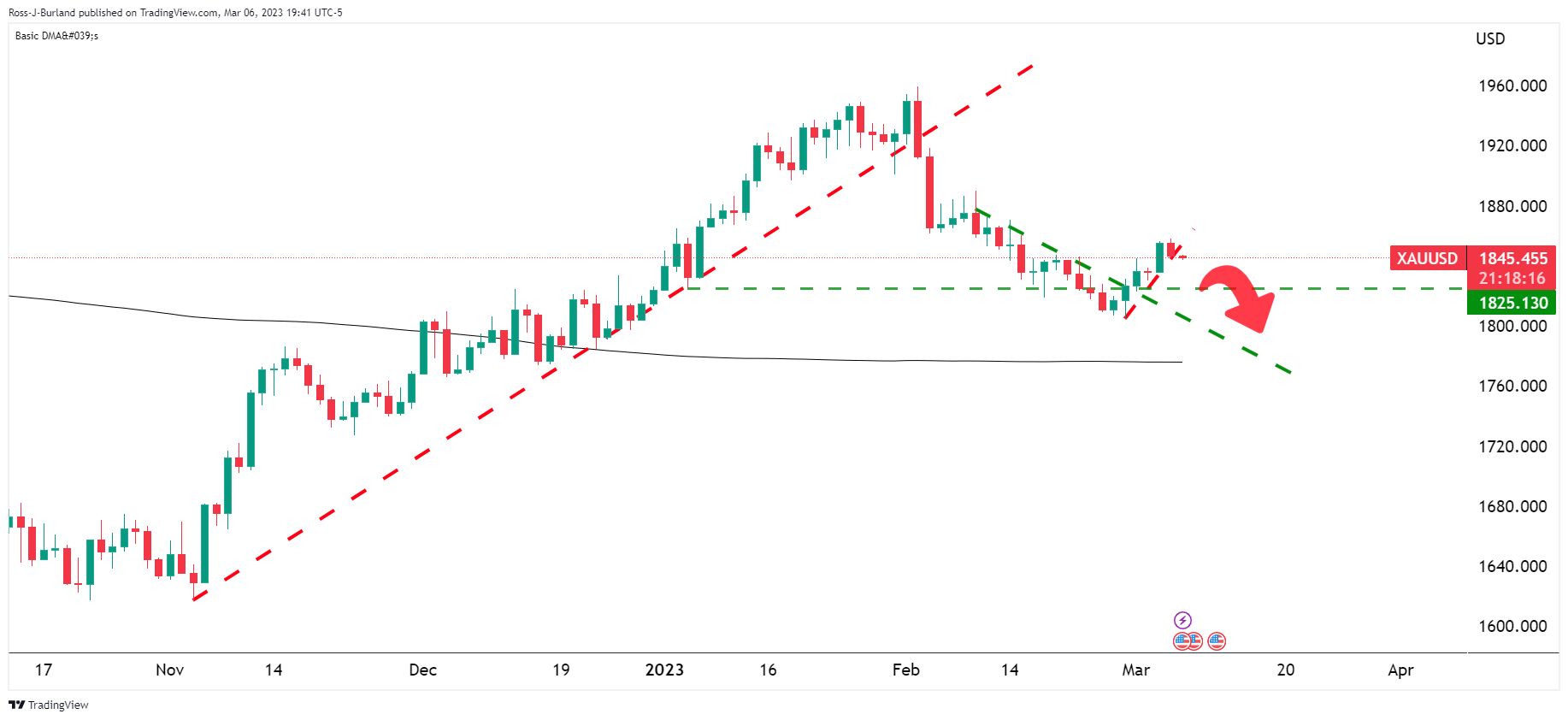 The 200dma is some way off but it is within striking distance depending on the outcome of this week's data and events. A $100.00 move last happened at the start of February (eclipsed in red below) following the European Central Bank and US Nonfarm Payrolls as the major catalysts: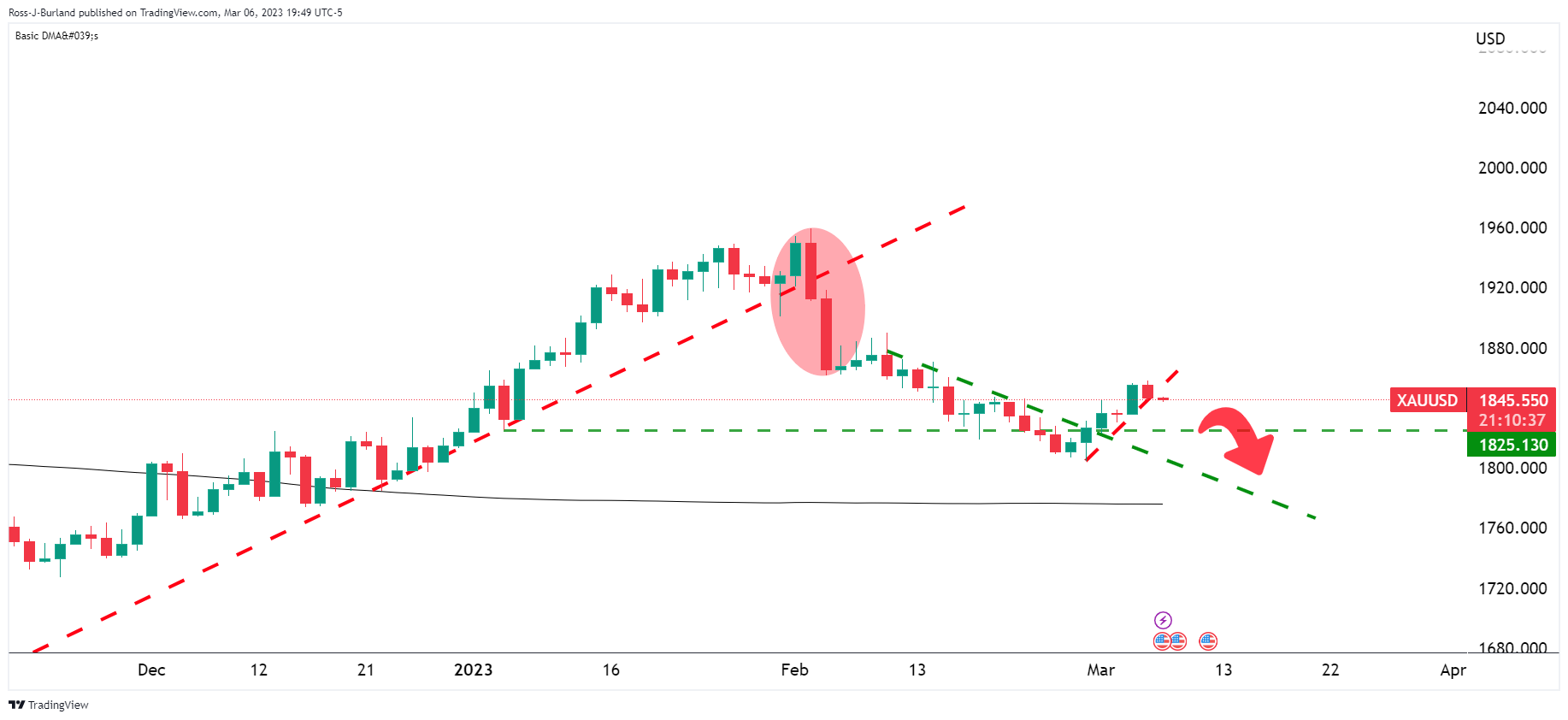 Meanwhile, we have a 78.6% Fibonacci target on the 4-hour chart that meets a volume point of control of the prior bullish impulse (majority of March range) as follows: